'Super pollen' and allergic rhinitis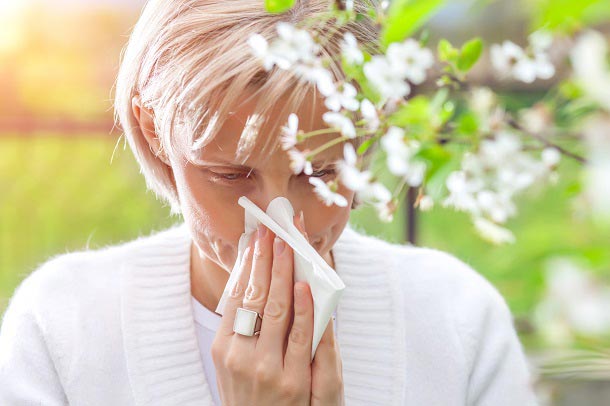 Consultant Ear, Nose and Throat Surgeon Mr Nicholas Roland explains what it is and what treatment options are available.
'Super pollen' is a term used when pollen particles combine with pollutants, such as diesel fumes. There is some evidence to suggest that this causes the pollen to be 'stickier' making it harder to remove from the airways.
Allergic rhinitis is a hypersensitivity reaction of the nasal airways. The disease is very common, affecting approximately 30% of the western population. Some sufferers experience only seasonal reactions (summer hay fever), while others suffer from persistent year round irritation referred to as perennial rhinitis which can occur with seasonal exacerbations.
Seasonal rhinitis usually occurs any time from early summer to early autumn depending on the specific allergen, such as pollen. On the other hand, year round sufferers are almost invariably allergic to house dust mites and typically have more than one allergy. In order to treat successfully it's important to determine what exactly you are allergic to. There are many investigations available but clinically the most useful are the skin tests. Once you know what you're allergic to the condition can be much easier to treat.
Here is my general treatment overview:
Avoidance of the allergen is obviously helpful, but not always possible, and is something to discuss with your GP.
Oral antihistamines that cause minimal or no drowsiness and can be taken once daily. Examples are astemizole, cetirizine, fexofenadine and loratidine. You can speak to your GP about what would be most suitable for you.
Intranasal (inside the nose) antihistamine sprays such as azelastine hydrochloride are good and have the advantage of minimal absorption.
Topical steroid sprays and drops are now considered to be the cornerstone in the treatment of rhinitis, being both safe and effective. Crusting and bleeding are the main side effects of these sprays, examples include fluticasone, mometasone, and triamcinolone sprays.
Steroid injections should be reserved for when symptoms interfere with special events (eg school examinations). Oral steroids can also be used, but only in short courses.
Eye drops can help to relieve symptoms with few side effects, but they need to be used five to six times per day for adequate prophylaxis (prevention), so compliance is poor.
Desensitization involves a series of injections of small amounts of the proven allergens in a purified form, in the hope that the antibodies will be blocked. It is really only of use in patients who are sensitive to only one or two allergens, in particular pollen allergy.
Surgical treatment has a role to play in symptom control, especially surgery on the turbinate (a shelf of bone in the nose) when there are symptoms of nasal obstruction.
The content of this article is provided for general information only, and should not be treated as a substitute for the professional medical advice of your doctor or other health care professional.