Do you have an 'eye-dea' of how to keep your eyes healthy?
Here are our top tips for looking after your eyes:
Have a comprehensive dilated eye exam. This is the only way to detect many common eye diseases such as glaucoma, age-related macular degeneration and diabetic eye disease in their early stages.
Know your family's eye health history. Many eye diseases and conditions are hereditary, so it is important that you're aware of your family history as it may mean you are at more risk of developing an eye disease.
Eating right protects your sight. As everything, eating well gives you a great advantage. Dark leafy greens such as spinach or kale, and fish rich in omega-3 are important for keeping your eyes healthy.
Ensure you're a healthy weight. The risk of developing diabetes and other systemic conditions which can lead to vision loss are heightened if you're overweight or obese.
Blow out the smoke. Many people are unaware of the fact that smoking is as bad for your eyes as it is for the rest of your body. Smoking has links to an increased risk of many eye conditions such as cataract, optic nerve damage and age-related macular degeneration, all of which can lead to blindness.
Whack on the sunnies! Although many individuals wear sunglasses on their head as a fashion accessory, it is extremely important that you bring those sunnies down to protect your eyes from UV rays. Look out for sunglasses which block out 99-100% of both UV-A and UV-B radiation.
Rest and recovery! When concentrating on a task many individuals forget to blink, resulting in fatigued eyes. Try the 20-20-20 rule – every 20 minutes, look away about 20 feet for 20 seconds and this can help to reduce eye strain.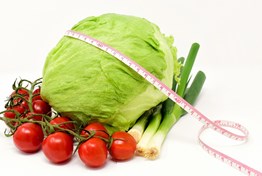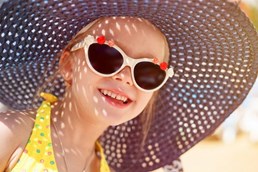 Here at Spire Harpenden Hospital we practice some of the latest, advanced medical treatments to treat a wide range of eye conditions delivered through a personalised service. You will be cared for by one of our ophthalmic (eye) surgeons at a time that suits you. To enquire today please call: 01582 714 420 and one of our team will look after you.