"In 2004 I had a major bone cancer operation on my leg. Almost instantly, I began suffering from sharp leg pain. It was awful! It affected me in many ways. Not only was I in physical pain but it was beginning to affect my mood and the way I interacted with other people. More recently I have developed lower back pain.
"I tried pain killers but they never did the job. I went to the local doctors and they referred me to Spire Elland Hospital. They mentioned Dr Gorelov, in particular, would be able to help. When I came to see Dr Gorelov I couldn't have been happier with the way he treated me. He is a lovely and polite man, very caring! He treated my back pain with radiofrequency denervation. On a separate occasion, for my post-surgical pain in the leg, he performed a sympathetic block with an excellent result.
"After my treatment, I was pain-free instantly. I only had to be sedated too which reassured me. The staff at the hospital were very nice; they couldn't do enough to help you.
"Now I feel great! I didn't have to wait to recover, nothing. At my follow-up (appointment), Dr Gorelov was very happy with my result. Since then I've been able to do things I couldn't before. I can walk further and I recently went dancing for the first time in years! It's really nice when my friends say they can see that I'm not in any physical pain, complimenting me that I look happier than I have done for a long time.
"If you get the chance to see Dr Gorelov, go for it!"
Meet the consultant
Dr Vladimir Gorelov is a Consultant in Pain Medicine and Anaesthesia. He worked as a Visiting Instructor in Anaesthesiology at the University of Michigan, Ann Arbor in 2003-2004. He specialises in Pain Medicine and sees patients with all types of spinal pain. He has a special interest in the cervical spine and complex headaches.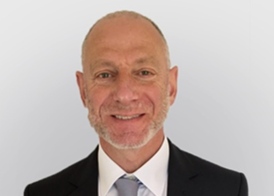 Learn more about Dr Gorelov