Solution for back pain sufferers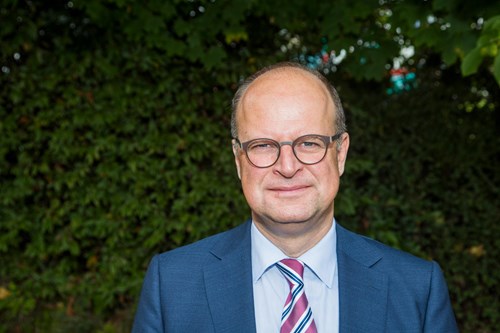 A spinal treatment being offered at Spire Yale Hospital could bring relief to thousands of patients currently reliant on prescription opioids for back pain.
Lumbar RF rhizotomy is a minimally invasive treatment that can reduce or eliminate back pain by disrupting the nerves that carry the pain signals from the pain point to the brain. While it can't repair damage, it eases pain and helps patients to return to their normal daily life without suffering discomfort and with reduced or no medication.
Concerns have been raised about growing numbers of opioid addicts in the UK, with increasing cases of patients becoming addicted after being prescribed legal opioid analgesics for medical reasons, such as recovering from an injury.
Last year the NHS prescribed nearly 24 million opioids – nearly double the 10 million prescribed in 2007 and the equivalent of 2,700 packs per hour. Opioids range from prescribed medication such as Codeine, Fentanyl and Tramadol to class A drugs like Heroin.
Lumbar RF rhizotomy was introduced at the private Spire Yale Hospital in Wrexham by pain management consultant Dr Thomas Haag who runs a pain management clinic and has seen impressive results in patients suffering from back pain.
"The rapid access to state-of-the-art pain treatment we can offer at Spire is really transforming the lives of my patients," said Dr Haag. "Most patients are treated within six weeks and in addition to their treatment with me they can easily access additional specialists when necessary such as dieticians and physiotherapists ."
During the NICE-approved treatment a needle with a probe is inserted into the back, just outside the joint. The probe is then heated with radio waves and used to disable the nerve.
The day case procedure ensures patients are treated in less than one hour under sedation and local anaesthetic and discharged one to two hours afterwards. Significant pain relief can be felt after around one week, although it can be felt immediately by some patients.
"While sometimes opioids are essential to manage pain," he added, "they can be highly addictive due to the feelings of pleasure that users experience and should not be considered as a long-term solution. Opioids have little perceived benefit and a number of unpleasant side effects, including: addiction, constipation, drowsiness, nausea and stomach upset.
"The future of pain medicine is not a one-size-fits-all approach, but a precision approach, looking at what works best for each individual patient using the latest science and technology."
Case Study
One patient who has seen the benefits is 74-year-old Beryl Larkin from Mold. A lumbar RF rhizotomy meant relief from the excruciating lower back pain that left her feeling hopeless.
Beryl Larkin, who trained as a nurse but worked most of her life as a carer for members of her family was on a cocktail of painkillers prescribed by her GP to try and manage the pain.
 "It was dreadful. I couldn't have gone on with that pain.  It stopped me doing everything – I couldn't walk without my crutches or stand for long periods. I had to walk backwards as I felt less pain going that way. I was feeling like this for at least 12 months, I just kept trying different pain killers from the GP until I was finally referred to Dr Haag at Spire Yale Hospital."
After receiving the lumbar RF Rhizotomy treatment at the private hospital, Beryl, who has private medical insurance, has been able to reduce her need for opioids measurably. "If I had to rate the pain out of 10, I would say it is now two-out-of-ten. Before the treatment, it was more like eight or nine out-of-ten, so I've felt a big improvement."
Beryl adds: "I can honestly say what Dr Haag's done for me is incredible – he's been an angel – I feel better in myself, I've got a better quality of life all round and I feel great. I think everyone who suffers with back pain like I did should have access to this treatment."