Hello my name is Cheryl Moulton and I am a Physiotherapist at Spire Murrayfield Hospital, Wirral.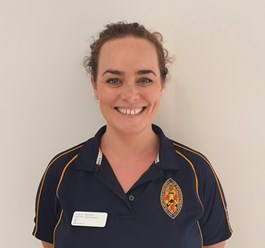 Hello Cheryl! How long have you worked at Spire Murrayfield, Wirral and what is your previous background?
I've worked at spire since 2016. I qualified as a Physiotherapist in 2003. I worked at Wirral hospital trust for 10 years and then worked in private practice on the Wirral and in Cheshire.
What made you want to be a Physiotherapist?
When I left school I completed a degree in physiology and sports science and I decided to go onto to physiotherapy after this. I knew some local people who were physiotherapists. One was the physio for the Scottish rugby team at the time and I thought that sounded like it would be a good glamorous job.
What makes you proud to work at Spire Murrayfield, Wirral?
I love the fact that our patients get one to one quality physiotherapy care in a timely manner at Spire. None of patients have to wait to see us – we have no waiting list! We have excellent facilities so we can treat the patient at every stage in their rehabilitation. I believe that this improves the quality of the patients journey and also gives our physiotherapy team a high sense of job satisfaction.
What does "Hello my name is…" mean to you?
It means that people are aware that the Physiotherapy team at spire are a friendly welcoming bunch of therapists.
 And finally, what's your hidden talent?
There's not much hidden with me. My talents are out there for all to see!