Anaesthetist Dr Singh returns from teaching in India
An anaesthetist at Spire Liverpool Hospital has just returned from India, where he was teaching at two workshops on regional anaesthesia.
Dr Shiv Kumar-Singh conducted live workshops demonstrating nerve block techniques on patients to anaesthetists in India. The technique can be used in a number of ways such as:
the treatment of painful conditions
for short-term pain relief after some surgeries and other procedures
for anaesthesia during some procedures.
Dr Singh said, "This type of pain relief can help patients to tolerate certain procedures, but more importantly it can help improve patient's quality of life in those suffering from chronic pain."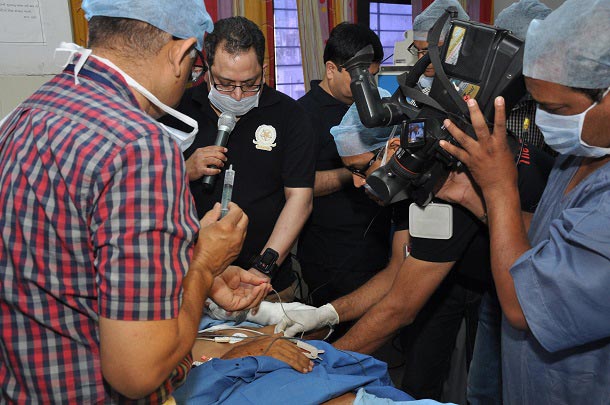 Dr Singh being filmed in India demonstrating a live nerve block
Thank you for your booking request, we will get back to you shortly.