Spire Hull and East Riding Hospital performs first day case hip replacement
Lisa Clark recently became Spire Hull and East Riding Hospital's first day case joint replacement patient after being selected by Consultant Orthopaedic Surgeon Mr Tom Symes.
Mr Symes, lead consultant for enhanced and day case joint replacement surgery, answers some questions on the advantages of this patient pathway.
What are the advantages of day case joint replacement surgery?
Evidence has shown that enhanced recovery and shorter hospital stays reduce the risk of complications including blood clots, pressure sores, cardiac and breathing difficulties.
Who is suitable for day case joint replacements?
Around 10 – 20% of all patients will be suitable for this pathway with patients in general needing to meet the following criteria:
Under 75 years of age
Have only 1-2 comorbidities
BMI under 35
Home support available
Motivated
 What anaesthetic is used for this type of surgery?
A short activity spinal anaesthetic is the preferred anaesthetic used in day case joint replacement surgery. You are still asleep for the procedure but the spinal anaesthetic means you can mobilise your joint much quicker.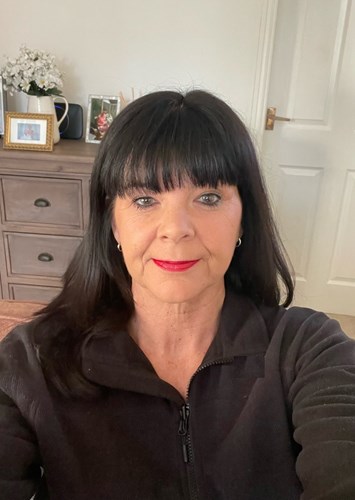 The surgery has had a huge impact on her. Here, Lisa discusses how it has dramatically changed her life:
Had your heard about day case joint replacement surgery before meeting Mr Symes?
No I didn't know about being able to go home the same day. I thought I'd be in for two to three days but I felt absolutely fine to go home the same day.
Did you have any concerns before the surgery?
I didn't have any concerns about the surgery as Mr Symes and the team kept me fully informed about the patient journey.
Did you feel 'ready' to go home?
I was completely ready to go home and it wasn't as painful as I thought it was going to be. The pain I had before the operation was gone as soon as I woke up, [it was] fantastic!
What follow up advice/care have you received?
I was shown by the physiotherapist what I should and shouldn't do and also given a pack with exercises to do. I had an appointment to see the physiotherapist a week after the operation and the hospital called me daily for the first three days of being home. The aftercare was amazing.
How has the surgery changed your life?
I have no pain in my hip at all and I have slept right through the night for the first time in years, which is so nice. I can now go back to work without being anxious that I'm not going to be able to do my work.
I can also now find a partner to share my life with and enjoy a proper relationship. It really is a game changer and I really appreciate what Mr Symes has done for me. I really can't thank him enough. I honestly feel like a new woman and that I have my life back.