Throughout Dementia week, Spire Tunbridge Wells did their bit to increase awareness and raise money for the Alzheimer's Society.
Monday 21 May 2018
A display was put up in reception with information leaflets, balloons and bunting to highlight that it was Dementia Action Week and to guide patients and relatives towards how they can access help if they or their family are living with Dementia.
Tuesday 22 May 2018
A 'Dementia Friends' information session for staff was led by Alzheimer's Society representative Kate Sergeant. It was attended by 14 members of staff and feedback was excellent from those who attended. The purpose of the session was to improve people's awareness and understanding and to help them help others who have dementia.
Wednesday 23 May 2018
We held a cake sale in the staff restaurant. There was an amazing response from staff with a total of £299.02 being raised for the Alzheimer's Society. All bakers were given packets of forget-me-not seeds which is the emblem of the Alzheimer's Society as a thank you.
Forget-me-not seeds were planted in the hospital grounds by our Hospital Director and our Dementia Champions. Every spring we will have a floral reminder of our commitment to good care for those living with dementia.
We were delighted to have Respiratory Physio, Jenny Turnball present to the staff on her original research in Dementia in Aqua Therapy.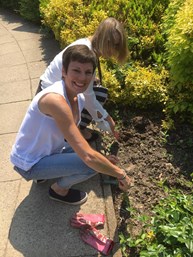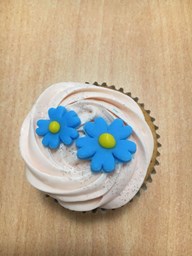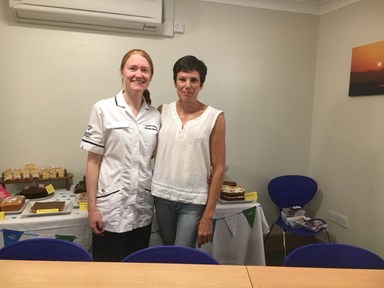 We know that with Dementia, small actions make a big difference and we are proud to be supporting this worthy cause.