Why get your varicose veins treated in winter?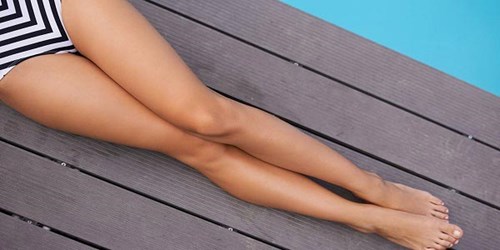 Mr Neil Browning, our Consultant General and Vascular Surgeon talks about varicose veins and how to treat them:
What are varicose veins?
Five times more common in females, varicose veins are veins that have become swollen, twisted and enlarged. They are typically found on the legs and feet but can be appear elsewhere. They may be blue or dark purple, and are often lumpy or bulging in appearance.
What are the symptoms of varicose veins?
Many people have no symptoms at all from their varicose veins, except for the fact that they are noticeable and their appearance can be embarrassing.
Other common symptoms of varicose veins are:
aching, heavy and uncomfortable legs
swollen feet and ankles
burning or throbbing in your legs
muscle cramp in your legs, particularly at night
dry, itchy and thin skin over the affected vein
How to treat varicose veins
Rarely available on the NHS, this minimally invasive procedure can be treated in just an hour. We offer both surgical and non-surgical treatments to help you improve the appearance of the affected area and offer relief from pain or discomfort. After surgery, patients will need to wear a stocking for a week – which in winter will be discreet to get your legs ready for summer!
Did you know? 
This minimally invasive procedure just takes around an hour
You can go home after the operation – no overnight stay necessary
Choose between a local anesthetic with sedation or general anesthetic
Get back driving after two days
Undertake 80% of your day to day activities within two days
Wear a stocking for just a week
Prices start from £2,890
Mr Neil Browning is one of our leading vascular consultants here at Spire Thames Valley Hospital. If you would like to learn more about any procedures or have any questions, please call us on 01753 665 404 or email us here.