Top six skiing and snowboarding injuries
Half term is finally here after what seems like a long, long January. Many families are grabbing their skis and heading off for the slopes. France is reporting record snowfall and every skier and snowboarder is looking forward to a fabulous break – but hopefully not to his or her bones! Research reveals that three in 1,000 skiers and snowboarders are injured per day when on the slopes. The majority of injuries to skiers affect both lower limbs, such as knees, and upper limbs such as wrists and thumbs.
Here are the six most common skiing and snowboarding injuries - and most importantly how to avoid them - to keep you safe on the slopes.
1. Knee ligament injuries
Injuries to the knee joint account for approximately one third of skiing injuries. The most common knee injury is the medial collateral ligament (MCL) sprain or tear, caused by twists in the knee, often at slow speed when the ski bindings don't release.
Over the past few years, there has been a significant rise in the number of anterior cruciate Ligament (ACL) ruptures – a much more serious injury. It is usually the result of a shearing force where the shin moves forward on the thigh bone during a fall. This is due to improvements in ski boots and bindings, which have helped reduce ankle and shin injuries, but their release mechanisms are simply not fast enough to protect the knee from a sudden twisting injury, causing an ACL injury.
There can be different levels of sprain, from the minor, which can be healed with rest, to the more serious which can require surgery and extensive physiotherapy to restore movement strength and function.
How to avoid this injury
Try to avoid sharp turns, enhance the quad muscle and wear a knee brace when hitting the slopes.
Learn more about our knee treatments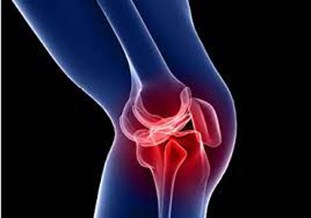 2. Snowboarder's ankle
Today, snowboarders have their very own lower limb injury. "Snowboarder's ankle" is a fracture of the outside Talus bone, often as a result of a high energy ankle sprain. This injury can be difficult to detect, as it doesn't always show up on an x-ray. Symptoms include persistent ankle pain and a CT Scan can confirm the extent of the damage.
How to avoid this injury
Increase your balance using a wobble board and wear a sports ankle brace to help restrain the ankle.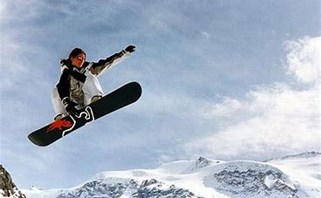 3. Skier's thumb
A frequent complaint with skiers is "Skier's thumb." This common upper limb injury accounts for around 10% of all skiing injuries. Skier's thumb is typically caused when a skier suffers a fall with a ski pole in hand. The pole catches in the snow and acts as a lever against the inside of the base of the thumb. It causes the thumb to overextend and damages the Ulnar collateral ligament at the base of the thumb creating a ligament sprain or rupture.
How to avoid this injury
Avoid putting your hands into the ski pole loops unless absolutely necessary. Wear thumb stabilisers to protect the thumb ligaments without restricting movement. Using tape and strapping on the thumb when skiing can also provide support and prevent further damage.
4. Wrist fractures
The natural response to a fall is to reach out a hand and break that fall. On the slopes, this action is typically associated with beginners, and can cause scaphoid fractures and colles fractures of the wrist. Statistically, there are around 100,000 wrist fractures worldwide among snowboarders each year.
How to avoid this injury
Wrist guards can help reduce the chance of wrist injury during falls. If an accident occurs, residual pain and stiffness is common following wrist fractures. A wrist brace can be helpful to take the strain off the wrist. Hand therapy balls and therapeutic putty are also useful during the rehabilitation period.
Learn more about our wrist treatments
5. Head and spinal injuries
Reassuringly, spinal and head injuries account for less than 10% of skiing injuries. These injuries are often caused by a collision (with trees, lift towers, other skiers and chair lifts). Head and spine injuries tend to occur more often in confident skiers who strive for speed on the slopes.
How to avoid this injury
Research on the effectiveness of ski helmets is mixed but we still highly recommend them for intermediate skiers and snowboarders. One fall, one bump, can be just enough to start a concussion.
6. Fractured collar bone (clavicle)
This is a common injury, which can occur as a result of a bad fall onto an arm, or shoulder or colliding with another skier. Pain and swelling in the area will be experienced and sometimes an abnormality on the bone can be felt or seen. This can be a very serious injury and medical attention should be sought immediately.
How to avoid this injury
This type of acute injury can be extremely difficult to prevent because it often results from a sudden fall or collision, which cannot be foreseen. The ski slope is particularly hazardous because of its slippery, uneven terrain and bad weather conditions may restrict vision and affect movements. Novice skiers should have lessons to gain more control over movements, lessening the chances of falling. Also, since many collarbone injuries are caused by colliding with other skiers, skiing at less busy times will reduce the risk of bumping into someone as there will be less skiers on the piste.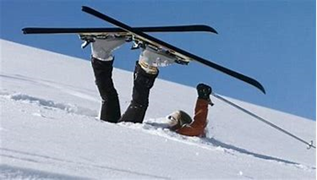 For further information on skiing injuries or to book an injury assessment, please call us on 01753 665 404 or contact us enquiries@spirethamesvalley.com. No GP referral or private healthcare insurance necessary.