What can I expect from a mummy makeover?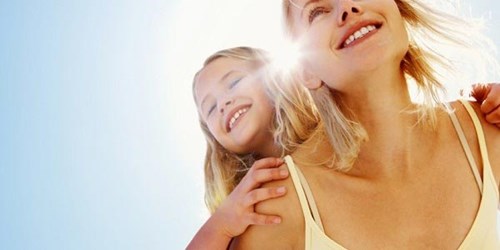 Flabby tummies, lax muscles, poor tone and stretch marks are sometimes considered the 'battle scars' of having a baby – but for many of us, the physical and tell-tale signs of pregnancy and childbirth can impact negatively on our confidence.
And however much time spent in the gym during those nine months and beyond in order to stay in shape, it can be challenging to spring back to pre-pregnancy fitness and appearance.
Whatever area of our body we may be struggling with, mummy makeover expert Anthony Armstrong is passionate about the combination of cosmetic treatments that can help restore our bodies as we'd wish – and he has treated many a successful case at his clinic here at Spire Thames Valley Hospital.
Explains Anthony: "Cosmetic surgery can be life enhancing. It is very important therefore that from the outset you get an honest and informed opinion as to whether surgery can achieve your expectations for cosmetic enhancements and rejuvenation."
Here, our Consultant Plastic, Reconstructive and Cosmetic surgeon – who has 18 years' experience under his belt – reveals all we need to know and do to ensure a safe route to a successful mummy makeover:
I have lost confidence in my body since having children, how do I know where to start when it comes to seeking a clinician?
When looking for a cosmetic surgeon, do what you would do when seeking any other professional advice – whether it is a doctor, dentist or solicitor – ask you friends initially. Then ask your GP if they can recommend a qualified and experienced surgeon and look at professional websites, such as BAAPS.
It is important to be as informed as possible. Ensure that he or she is professionally qualified to carry out this type of surgery.
Additionally, you need to ask:
Are they a member of BAAPS/BAPRAS?
Are they on the GMC's specialist register for plastic surgery?
Have they held – or are currently holding – an NHS consultant position?
Do they hold an FRCS (Plast) or FRCS in plastic surgery qualification?
Performed well, it can undoubtedly change lives and boost confidence but, if performed poorly, it can lead to dissatisfaction and even worse, severe complications which may not be possible to correct.
You will have certain aspirations of what you want to achieve and you should put this vital information over with a face-to-face consultation with the cosmetic surgeon who will perform your surgery, not a sales representative. Ensure that you feel confident about the surgeon's ability to perform your operation.
When you meet the plastic surgeon, ask about their qualifications, how many mummy makeovers they have carried out and how many patients needed revisional surgery. Ask to see 'before and after' photographs of patients who have had your chosen procedure will also give you information about the surgeon's work. After talking to the surgeon, you may decide to go ahead with the procedure. But you should not feel that you have been pressured into a decision.
Friend or faux?
Many practitioners in cosmetic surgery purport to be experts, but some are not fully trained surgeons. Cosmetic surgery practitioners may have impressive sounding qualifications or claim social media-based 'awards', but these can have little meaning when you are enquiring about practical surgical experience in the particular procedure such as a mummy makeover. There is no substitute for good old-fashioned experience! This is particularly relevant in an era of Twitter, Instagram and Facebook where ready access to articles on every aspect of cosmetic surgery can boost an individual's profile and apparent experience.
You should ensure that you are fully informed and accept the limitations and risks of any procedure. It is not, in my experience, a recipe for success to travel overseas for cosmetic surgery unless you have the full backup and support that you would receive if your surgery were performed locally. Undergoing surgery is a serious decision, ensure that you feel best placed to make that decision.
What suite of treatments adds up to a mummy makeover?
Breast augmentation (implants, fat transfer)
Breast uplift (mastopexy)
Tummy tuck (full tummy tuck, mini tummy tuck or extended tummy tuck)
Liposuction to specific areas, such as hips, thighs, pubic area
Is there such thing as 'quick fix' surgery?
Sadly no. Surgery, properly performed, is about careful assessment, planning and delivery of the goals the patient requests.
Do I need a treatment plan over time if I want to get my body back to its pre-baby shape?
A well-thought out treatment plan, encompassing life changes as well as surgery is likely to have a longer and more pleasing final outcome for the patient. Before any elective surgery, it is best to be as medically and physically fit as possible, but this does not mean you need to be able to run a marathon to have breast implants or a tummy tuck! Talk it over with your surgeon and seek their advice.

What treatments do you recommend to improve the shape of my breasts?
After having children, it is very often breasts that take the toll. They have often lost volume, shape and drooped or sagged following childbirth and ageing. Therefore we need to address these specific issues. Consider breast augmentation or fat transfer to augment the breast volume and restore. Certainly, consider a breast uplift or mastopexy to reposition the breasts and improve the shape to a more youthful and rounder shape rather than stretched out and drooping.
Mr Anthony Armstrong is a Consultant Plastic, Reconstructive and Cosmetic Surgeon here at Spire Thames Valley Hospital. If you would like to learn more about any procedures or have any questions, please call us on 01753 665 404 or email us.