Kick start your weight loss journey
When: Monday 4th June, 2018 from 6pm to 8.30pm.
Where: Spire Thames Valley Hospital, Wexham Street, Wexham, Bucks SL3 6NH
Kick start your weight-loss journey with the new Elipse balloon weight loss programme!
Join us at our free weight loss event to discover more about the Elipse swallowable balloon -  the world's first and only swallowable balloon that requires no endoscopy, no anaesthesia and no surgery.

You can meet former patient, Kayleigh, who successfully lost 3 stone on the programme. Read more about Kayleigh's story here.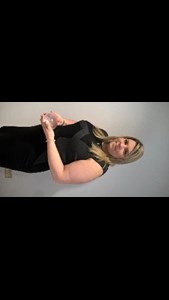 You can also meet your care team, our Consultant Bariatric surgeon, Mr Samer Humadi, and ask all questions that you might have on the Elipse weight loss balloon. Take the first step towards your weight loss journey!
How to book: Places are limited, so please click here to book your place. Alternatively, you can call us on 01753 665404 or email us at enquiries@spirethamesvalley.com