Dear Doctor, I injured my knee recently and I haven't been able to get back to the gym. Will it get better on its own?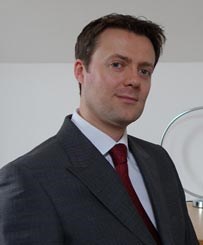 Q: I injured my knee recently and I haven't been able to get back to the gym. Will it get better on its own?
A: The majority of knee pain will get better with rest, anti-inflammatories and some time. If it continues despite this, it might be time to see a specialist. This doesn't always have to mean surgery, but you will get a thorough consultation, examination and a diagnosis. Depending on the circumstances your specialist may recommend an MRI scan, which can now be done on same day as your consultation in Spire Sussex Hospital's brand-new scanner.
Symptoms may include pain, locking (where the knee is blocked from reaching its full range of movement) giving-way and swelling.
Simple injuries, where the internal structures of the knee remain intact, can be managed with physiotherapy or combined with injection therapy. Injuries involving tissue damage may require arthroscopy (keyhole surgery) but this is a low-risk daycase surgery. These include meniscal tears which can either be repaired or trimmed. A meniscus is a crescent-shaped piece of cartilage that spreads the load from the top of the knee joint (femur) to the bottom (tibia).
More complex injuries, such as an anterior cruciate ligament rupture, can still be treated arthroscopically (keyhole surgery) and frequently go home the same day. Early diagnosis is essential to avoid further damage to the knee from secondary injuries.
Successfully getting you back to your pre-injury function depends on a timely diagnosis and appropriate treatment.
Find out more about Mr Simon Pearce, Consultant Orthopaedic Surgeon practising at Spire Sussex Hospital.
The content of this article is provided for general information only, and should not be treated as a substitute for the professional medical advice of your doctor or other health care professional.
Thank you for your booking request, we will get back to you shortly.