Anxiety - it's all about design
In this article we are taking a closer look at anxiety; what are the symptoms to be aware of, what causes anxiety and severe anxiety related disorders such as OCD, and what we can do to reduce the impact on our lives.
Some facts in brief
According the mental health charity Mind, around 1 in 4 people in the UK annually experience some form of mental health related issue and 1 in 6 report symptoms of anxiety and depression.
Most of us at some time in our lives will have experienced anxiety, either in a mild form, such as exam nerves, or more serious levels that can lead to panic attacks. Ongoing stress without relief will lead to psychological distress and anxiety or depressive symptoms.
What is anxiety?
Anxiety is a term used to describe fight, flight, or freeze when we feel under threat, either externally from actual events that are happening such as diagnosis of serious illness, bereavement, divorce, big changes such as new job, moving house, having children. Or sometimes from worrying about future events that haven't happened, when we predict future outcomes and scenarios based on present and past events and experience. We can also feel anxious internally from our thoughts, fears and the 'inner critic'.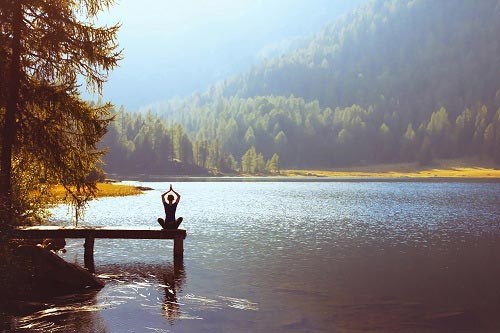 An evolutionary perspective
Professor Paul Gilbert OBE, founder of the compassionate mind foundation and author of 'Compassionate Mind'  carried out research into the evolutionary design of the brain and how we can adapt to enable our systems to work more effectively and in harmony. He identified 3 main emotional systems or drivers in the brain that work together to bring about homeostasis (well-being) all of which we need for our survival: the threat system, the resource-seeking system, and the soothing system (Gilbert,P. The Compassionate Mind 2010,P.25)
The "threat or fear" system stems from the oldest part of the brain nearest the brain stem, the reptilian brain, designed for our survival when being hunted by wild animals. These days we have new threats to consider: paying bills, keeping a roof over our heads, meeting deadlines, and the onslaught of social media, causing an overload. The threat system is innate and instinctive and is most highly active when we are feeling anxious. To counteract the effects of this we are encouraged to activate the least well-developed part of the brain in evolutionary terms, the soothing system.
Types of anxiety
Types of anxiety include:
performance anxiety (exam nerves, perfectionism, fear of bullying),
phobias (such as flying, fear of spiders, health anxiety, emetophobia),
panic attacks, extreme anxiety, OCD, anxiety following bereavement
Symptoms
Symptoms of anxiety are often distressing and can sometimes a mimic heart attack. They can include: increased heart rate, dizziness, palpitations, hot flushes, tension headaches, feeling sick, hyperventilation, GERD, feeling faint, dry mouth, butterflies in the stomach, IBS, sweating and rapid breathing.
Treatment options
There are well-established and evidenced based treatments that can help you bring anxiety symptoms under control quickly and effectively. These include Integrative approaches such as:
cognitive behaviour therapy
imaginal exposure with  hypnotherapy,  utilising relaxation and visualisation, imaginal exposure
graded exposure as home practice
journaling to keep a record allowing the person too look back so on bad days and see what strategies have been working
compassion focused counselling
Helping ourselves – activating the soothing system
To build emotional resilience once you have brought your anxiety under control, and indeed, for any of us to thrive in a world where we face constant daily challenges and pressure, there is much we can do to help ourselves. It is a question of balance, and designing a programme of lifestyle habits that works for you. We are multifaceted, multi- functional and multi -system beings, therefore a multi- disciplinary approach works best. This includes:
eating healthily and maintaining a healthy weight,
practicing good sleep hygiene,
meditation,
yoga,
aerobic exercise,
enjoying a hobby or interest that absorbs your attention,
engaging with friends and family often – we are social beings and relationships are important for our wellbeing.
For more information about anxiety and anxiety related conditions here is the link to the UKs leading anxiety charity www.anxietyuk.org.uk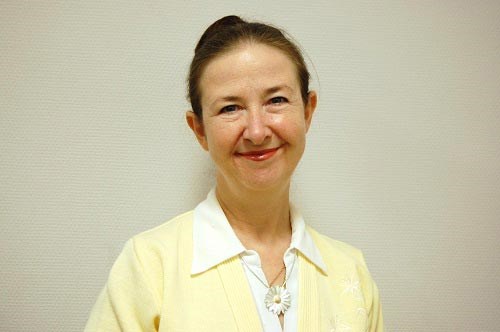 At Spire Regency Hospital we take the emotional well-being of our patients and staff seriously and we offer individual therapy and stress management consultancy by appointment. We can support you here and help you build emotional resilience and overcome emotional difficulties such as anxiety and OCD.
To book an appointment with Annette or to find out more, please call 07753 957 371 or visit www.annetteboden.co.uk
The content of this article is provided for general information only, and should not be treated as a substitute for the professional medical advice of your doctor or other health care professional.