Ask the expert: "What's Dry January all about?"
Dry January is a public health campaign led by the UK charity Alcohol Concern, which has grown in popularity in recent years. The aim is to give up drinking alcohol for the whole month. For many people, this gives an opportunity to reassess their relationship with alcohol and hopefully encourage healthier choices throughout the year.
"Will having a month off make any difference?"
Clearly, the best approach with any lifestyle change is for it to be sustainable over the long term. Generally that means sticking to the recommended guidelines, keeping your regular intake to no more than 14 units a week and ideally having at least two or three days alcohol free each week. 'Saving up' all your units for a big session isn't a good idea, as that's associated with its own health risks, so spreading them out a bit is the best plan.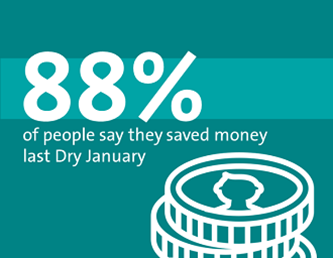 "You lost me there. I've no idea what a unit is."
Don't worry, many people find it hard to keep score. Technically, a unit is 8 grams of alcohol but there are lots of handy calculators online as well as free drinking diary apps for your mobile phone that can help you keep track. The NHS 'One You' is an example but there are many others. If it's easier to remember, there are about 10 units in a typical bottle of wine, around 28 units in a 70cl bottle of spirits and 2.5 units in a 500ml bottle of 5% beer.
"OK, got it. What's the evidence that Dry January will improve my health?"
Studies have shown some short term improvements in markers of liver health as well as finding that many people do make longer term changes to their behaviour. Doctors at University College Hospital in London found people taking part in Dry January improved their liver-related blood tests as well as some metabolic markers (the calories in alcohol can be a driver of weight gain) over the month. When reviewed six months later, there were long lasting reductions in regular alcohol consumption, suggesting positive behaviour change. Survey data from Alcohol Concern and the University of Sussex have also shown Dry January participants saved money, slept better, reported improved energy levels and felt more confident about managing their future alcohol consumption, again with longer term changes in consumption.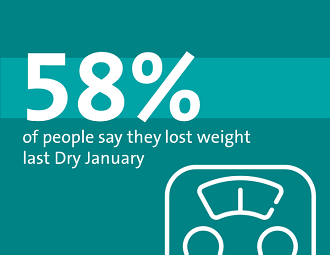 "Are there any people who shouldn't do Dry January?"
Dry January is best for people who are concerned about their alcohol use but who are not physically dependent on it. If you're already drinking at very high levels on a daily basis (eg more than 35 units a week for women, more than 50 units for men) it can be dangerous to suddenly stop as there is a risk of severe withdrawal symptoms. If you're drinking at those levels, it's best to see your GP or contact your local community provider of alcohol treatment services first. For the rest of us, Dry January can be a good way of recalibrating our relationship with alcohol, saving a few pounds and feeling better.
"Where can I find out more?"
The Alcohol Change UK website has lots of information about Dry January. There are also unit calculators, diary apps and help and support available on the site.
Dr Richard Aspinall is a Consultant in Gastroenterology & Hepatology, practicing at Spire Hospital Portsmouth where his clinical services include a liver health check with Fibroscan.
The content in this article is provided for general information only, and should not be treated as a substitute for the professional medical advice of your doctor or other healthcare professional.