Two campaigns planned for fight against cervical cancer
NHS Cervical Screening Programme has made a significant impact on cervical cancer deaths since it was established in 1988 - saving an estimated 5,000 lives a year.
However, according to Public Health England take up for screening is at a 20-year low. NHS figures show that in 2018 only 71% of women aged 25 to 64 were adequately tested.
To promote awareness the cancer charity, Jo's Cervical Cancer Trust, is again promoting the SmearForSmear campaign which encourages women who have taken their test to picture themselves on social media with part of their make-up smeared across their face.
Cervical Cancer Prevention Week runs from Monday 21 to Sunday 27 January with the charity hoping that one woman's post might just provide encouragement to other women and remind them of the importance of being screened.
Then in March, Public Health England is planning to launch a national campaign to coincide with the tenth anniversary of the death of TV reality star Jade Goody.
The idea behind both campaigns is to:
Highlight the risks of cervical cancer and the preventative benefits of the often misunderstood screening test and encourage women of all ages to respond to their screening invitation
Encourage women to consider booking an appointment if they have missed previous invitations
Tackle issues of fear and embarrassment
At Spire Nottingham Hospital Consultant Gynaecological Oncologist, Mr Jafaru Abu said: "The single biggest risk factor for developing cervical cancer is not being regularly screened. It is a preventable disease. Cervical cancer screening, apart from preventing developing cervical cancer, also helps to detect pre-cancer cells, or a very early stage of the disease, that can easily be treated in an outpatient setting. Such treatment is curative and usually takes less than 15 minutes.

"While around 750 women each year die from cervical cancer in the UK, it appears that nearly one-and-a-half-million women a year are missing out on their tests."
Women aged 25 to 49 are invited to attend cervical screening, or smear tests, every 3 years; those aged 50 to 64 are invited every 5 years.

Mr Jafaru Abu said: "It is important to get the message across that cervical screening is not a test for cancer, but instead allows for detection of abnormalities at an early stage that can help to prevent cervical cancer. It is one of the most effective cancer screening methods in the world."
The routine of attending a cervical screening should be an important part of every woman's health regime but for many women this message just isn't getting through. Early detection is key to increasing survival rates so educating everyone about the disease, its symptoms and ways to prevent it is very important.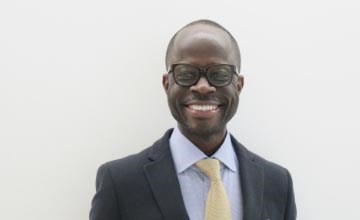 If you're worried, Mr Jafaru Abu will be happy to see you at Spire Nottingham Hospital. A private consultation costs £200 if you don't have private health insurance. To book an appointment, call our Bookings Team on 0115 937 7735.