Nottingham's new £60m hospital opened today
Nottingham's newest hospital opened today, April 28, as work on the £60 million project completes after almost two years.
Spire Nottingham Hospital, built on land adjacent to the city's airport in Tollerton, has already created 150 new jobs and is expected to generate another 150 once it is opened and fully operational.
Among the features at the 58-bed hospital are broadcasting facilities in two of its five theatres to support education and research. This will allow trainee surgeons and other clinicians to view and discuss complex operations as they are carried out.
The hybrid theatre – which is one of the 'viewing' theatres – will also house the Siemens Artis Zeego unique robotic imaging technology. At a cost of £1.5 million it will help surgeons in many areas including heart and chest operations, brain surgery, joint replacements and complex spinal surgery.
Hospital Director Will Pressley said: "This is a massive investment but I think it shows how serious we are about putting this hospital to the forefront of healthcare services in the entire region.
"We thought long and hard about purchasing this technology and, judging by the reaction of the surgeons who are going to be working here, I am confident we have made the right decision."
Spire Nottingham Hospital has just released its first Consultant Directory with many of the region's top medical experts already committed to working at the hospital.
"I have also been impressed with the engagement and interest from the medical community which has already given us a lot of encouragement and support. This will help us shape how the hospital develops and the way it cares for patients, staff and everyone else associated with us," said Mr Pressley.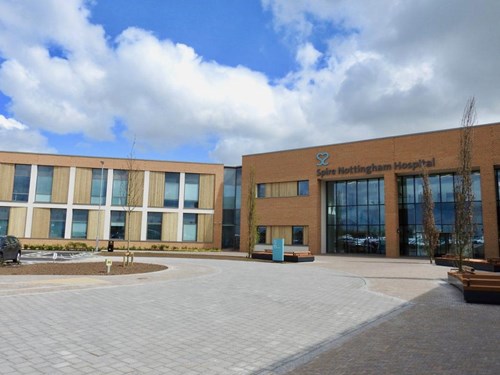 Spire Nottingham Hospital is next to Nottingham City Airport at Tollerton.