Non-Emergency Chest Pain. Dr Kamal Chitkara answers the FAQs
Chest discomfort: Is it Angina?
Symptoms of heart disease are often ignored because of the common misconception of cardiac symptoms. The best example of this is 'chest pain', the most well-known symptom of heart disease. If chest pain is due to coronary artery disease (Angina), the vast majority of patients do not regard their chest symptom as sufficiently severe. Patients usually believe heart related chest pains should be severe, debilitating and recurrent. None of these features are necessarily true, but can sometimes serve to reassure patients who often may be in denial, often describing their heart symptoms as 'indigestion' or 'heartburn'.
What is Coronary Heart Disease (CHD)?
CHD is the most common type of heart disease and as well as causing Angina can also cause heart attacks. The disease affects the coronary arteries and is caused by the build-up of fatty material inside the walls of the coronary arteries. This process is called atherosclerosis and can cause the artery to narrow, restricting blood flow to the heart. If the artery becomes too narrowed, insufficient blood gets through and can cause the symptoms of Angina.
How can I differentiate these symptoms?
The following are indications if chest pain is serious and urgent medical assistance should be arranged:
• Sudden feeling of tightness, crushing or squeezing sensation in the chest
• Pain that radiates to the jaw, left arm or between shoulder blades
• Nausea or dizziness
• Sweating
• Shortness of breath / palpitations
• Angina symptoms occur even when resting
• Sharp chest pain after a journey
What medications and treatment are available for Angina?
The aim of treatment is to relieve and prevent symptoms, slow down the progression of CHD and reduce the risk of having a heart attack. Lifestyle changes are vital in helping here; stopping smoking, keeping active and ensuring control of weight, cholesterol, blood pressure and diabetes.
A common treatment for Angina is GTN, which can be given as a spray or as a tablet under the tongue. This can be taken when you get an episode of Angina. GTN helps the arteries relax and allows more blood to get through to the heart muscle, relieving the symptoms. A longer acting form of GTN (nitrates) can also be taken daily to prevent Angina episodes.
What other treatments are available?
Surgical treatments available include coronary angioplasty and stenting or coronary artery bypass graft (CABG). Coronary angioplasty and stenting is a procedure that opens up a narrowed artery.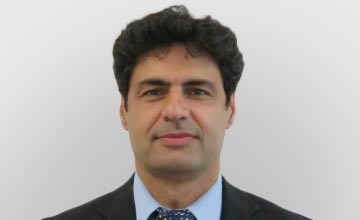 Dr Kamal Chitkara specialises in Cardiology and can see you quickly at Spire Nottingham Hospital. A private consultation with Dr Chitkara costs £225 if you don't have private health insurance. To book an appointment, call our Bookings Team direct on 0115 937 7735.
Cardiology
Dr Kamal Chitkara
Thank you for your enquiry. A member of our team will be in touch soon. Kind regards Spire Nottingham Hospital