Lucy heads home to lead hospital's children's services
She has spent the last four years working at the world-famous Great Ormond Street Hospital, but Bramcote girl Lucy Panesar has now returned to Nottingham to take on her latest nursing challenge.
Lucy has just been appointed Head of Paediatrics at the Nottingham Spire Hospital in Tollerton – the 58-bed facility that was built at a cost of £60m just one year ago.
"I've really enjoyed my time at Great Ormond Street but the chance of setting up a completely new service at Spire Nottingham was certainly enough to bring me back home," she said.
"The hospital has a wide range of consultants that can provide specialised care for children along with state-of-the-art facilities. There are also skilled physiotherapists, radiographers, theatre staff and nurses that can provide excellent care in a great environment."
Lucy qualified as a Children's Nurse after training at the Florence Nightingale School of Nursing and Midwifery, part of King's College London. She then worked at the Evelina London Children's hospital, where she gained experience in a variety of skills including cardiology, intensive care, high dependency, long term ventilation and acute medicine.
She then became a research nurse investigating the causes of congenital heart disease and helped recruit patients into study which was funded by the National Heart, Lung, and Blood Institute (NHLBI) in the United States.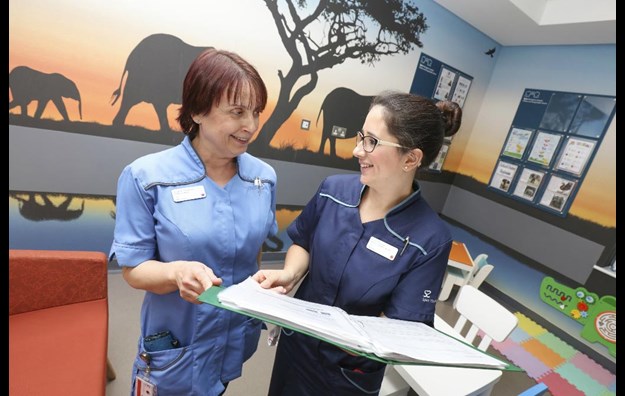 In 2014 she became a permanent member of staff at Great Ormond Street working as a Senior Staff Nurse (Junior Sister), fetal cardiac nurse specialist and ward manager of a large cardiology ward providing care to 16 ward patients and eight high-dependency patients.
A former student at Nottingham Girls High School, Lucy is presently completing her Master's Degree as a Children's Advanced Nurse Practitioner.
She said: "I am looking forward to developing and expanding the service to meet the needs of the patients and their families. I really want to make paediatrics an outstanding part of the services provided by Spire Nottingham.
"I am presently building a very strong team and I look forward to what will be a very challenging part of my career."
Hospital Director Will Pressley said: "Great Ormond Street has a reputation that is second to none for children's care so we were delighted when Lucy agreed to head-up our paediatric services.
"She has experience, enthusiasm and an amazingly positive attitude. I am confident she is the right person to guide and develop the fantastic services we have available at Spire Nottingham."
---
If you would like more information on our paediatric services please call our Bookings team on 0115 937 7801 or email enquire here.
At Spire Nottingham Hospital, we offer a limited consultation and diagnostic service for children under 16 years and treatments including surgery for 16 – 17 year olds (up till their 18th birthday) following a risk assessment by a Registered Children's Nurse.  For more information click here.