Miss Anne Tansley makes it onto the 'Good Doctors' guide.

"A very good surgeon, a lovely person." That's just one of the comments made about Spire Murrayfield's Consultant Oncoplastic and Reconstructive Breast Surgeon Anne Tansley in a survey of fellow consultants carried out by the Daily Mail for its 'Good Doctor Guide', which identifies the consultants fellow doctors would want their friends and family to be treated by.
Canvassing the views of 260 consultants across seven specialities from around the country, doctors were asked one key question: "If your own nearest and dearest were to need treatment in your field, to whom would you refer them – and why?" The consultants who earned the most votes made it into the guide.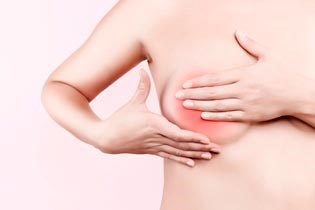 Ms Tansley was included in the 'Good Doctor Guide' in the area of reconstructive breast surgery. Discussing the reasons that they would want their loved ones to be referred to Anne, a fellow consultant said: "She has been a key figure in driving up the quality of breast surgery and devotes a lot of time to running training courses for the next generation in oncoplastics.
"She has also been a key figure in bringing oncoplastic surgeons and plastic surgeons together which benefits all patients."
Another of her peers noted the similarities between Anne and another consultant with an "international reputation" included on the guide, the highly-esteemed Fiona McNeill at the world-leading oncology hospital, the Royal Marsden.
Discussing her inclusion on the guide, Ms Tansley said: "To be recognised by my peers in this way is a real honour.
"I strive to put the patient at the centre of everything I do here at Spire Murrayfield Hospital, both in working towards the best possible clinical and aesthetic outcomes and in ensuring that they are psychologically prepared for the treatment they will undergo.
"My particular specialism of Oncoplastics has the potential to make such an impact on patients, not only in saving and prolonging lives but ensuring that patients can enjoy good quality of life long after treatment has taken place.
"To know that the results we are getting here are being held up as gold standard, and for my fellow consultants to say that they would like their friends or family to be treated by me is very humbling indeed."
Read the full story here.