Cosmetic surgery open evening with Miss Orla Austin
Are you thinking about having cosmetic surgery?
If so, come along to our free cosmetic surgery open evening on Wednesday 24 October 2018 starting at 7pm with Miss Austin , one of the consultant plastic surgeons at Spire Methley Park Hospital.
Some of the procedures that Miss Austin will cover:
Miss Austin will give a presentation showing some before and after pictures and giving a brief explanation of the procedures that Miss Ausrtin performs. 
You will also be invited to have five minute, one-to-one, informal chat with Miss Austin to find out more about any treatments you're interested in. Afterwards you have the chance to speak to our dedicated nursing team too, and take home literature on the procedures and treatments.
Refreshments and canapes will be available on the night.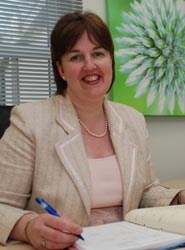 How do I book?
Places are limited so please call Megan on 01977 664266 to book in advance.
Cosmetic Surgery Open Evening Wednesday 24th October
Cosmetic Surgery Open Evening with Miss Austin
Thank you for your enquiry. We will be in touch shortly.