Walking for your heart health
It's National Walking Month and our Lead Cardiac Nurse, Jane Caton, talks about walking for your heart health.
As a cardiac specialist nurse I am often asked the best ways to keep fit and healthy. Often our patients just don't know where to start.
My default advice is always 'everything in moderation', 'eat less… move more!', and 'eat healthy, clean and lean' I hear myself saying. I then go on to explain this advice.
As part of the general overview of how to improve health, lose weight and maintain the changes I explain that their lifestyle needs to change and our patients need to be ready to make these changes. 
A diagnosis of a potential heart problem is frightening for patients. Encouragement from nurses and doctors at this time can make all the difference in accepting that things need to change to protect against future cardiac events.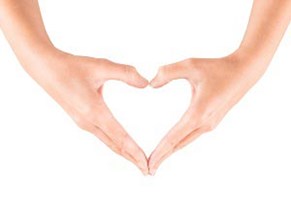 So where do our patients begin? Well as it is National Walking Month this May I cannot think of a better way to promote health than by encouraging the simple, free and easy exercise of walking!
Personally I feel walking is an underrated activity. We can begin at any time. No need to sign up to the gym or buy expensive gym clothes just to look the part. Simply wear comfortable shoes or trainers, appropriate clothes for the weather, plan your walk and go.
Start slowly and build up. Try to build your walk up so that you begin to walk briskly. The walk should be fast enough to increase your heart rate and accomplish a sense of achievement. Start with short brisk walks, use the lamp posts as markers and remember you need to get home! Change your habits, walking to work, school, the shops, using the stairs rather than the lift… all this helps.
Walking as part of a healthy lifestyle, along with eating well, can help patients who have chronic illness (such as Type II diabetes, heart disease and stroke) reduce the risks of ill health attached to these problems. Importantly it can help protect us, prevent ill health and promote a sense of well-being.
It is normal to feel slightly short of breath when we start on a programme of exercise for the first time, though you should not become unduly breathless or have any ache or discomfort in your chest when you walk. If this occurs let your doctor or cardiac nurse know and seek advice.
Good luck with walking. Try to build up to 10,000 steps a day - this would be a fantastic achievement and be great for your good health.
Please visit our Heart treatments page, or contact us, for more information about the cardiology service at Spire Manchester Hospital.
Jane Caton is our Lead Cardiac Nurse. For more information or to book an appointment with Jane, please call 0161 447 6700.
The content of this article is provided for general information only, and should not be treated as a substitute for the professional medical advice of your doctor or other health care professional.