Staying active over the festive period

Physiotherapists see many musculoskeletal injuries happen over the Christmas holiday season. We all decide to let loose and push our bodies a little bit harder – not only in the eating and drinking category. Rolling an ankle in high heels at a Christmas party, straining your back whilst building the biggest surprise for the kids on Christmas eve, showing the kids your tricks on the brand new bike or scooter and then there are always the aches and pains from spending time on the couch!
Our physiotherapy team shares their best tips to an injury free Christmas and a happy holiday season!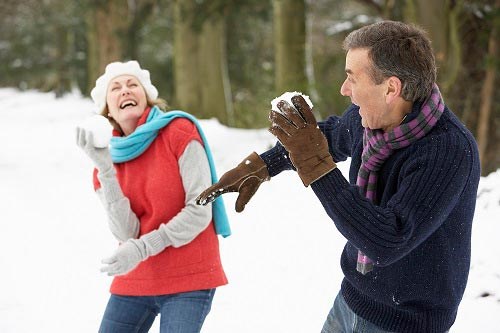 Avoid sitting for long periods.
Over the holiday period many people will spend their time sitting on the couch recovering from their Christmas dinner or sitting for long periods in a car visiting family. If you are sitting take note of your posture and make sure you get up and move regularly during the day.
Avoid carrying heavy loads
If carrying lots of shopping at the Boxing Day specials – get a trolley or do trips to and from the car.
Stay active
Whether it is a stroll, run or playing cricket in the backyard, the best way to spend time with family and friends is to get out and get active.
Buy gifts that require physical activity
Purchase ski lessons or walking tours for example. Many local gyms have membership promotions at this time of year, take advantage of this.
Maintain your limits of physical activity
Remember to think before you try and show off to the kids – doing that trick on the skateboard from when you were 18 may not be a great idea.
The most important thing is to enjoy the silly season. Eat well (choose the healthier option), keep hydrated (not only with alcohol) and have lots of laughs.
Whatever your injury Spire Manchester Physiotherapy will be able to provide expert assessment and formulate a treatment plan to get you back to action so you don't miss out on the Christmas festivities. With services such as Pilates, hydrotherapy, acupuncture and shockwave therapy we're well equipped to take care of you.
Written by Mike Kennedy, Spire Manchester Hospital Physiotherapist.
Mike Kennedy is a specialist musculoskeletal physiotherapist at Spire Manchester Hospital. For more information or to book an appointment with Mike, please call 0161 447 6900.
The content of this article is provided for general information only, and should not be treated as a substitute for the professional medical advice of your doctor or other health care professional.