It's Sun Awareness Week 2017. Dr Marsland talks us through dangers of the sun, conditions it can cause and prevention and protection tips.
Warmth and optimism is in the air, flowers are in bloom and the skies are blue. The sun is smiling on us again, and nearly all of us welcome the energy it brings. Many of us book holidays abroad to guarantee sunshine, as we appreciate the mood-lifting capabilities of sunlight and the comfort of not having to wrap ourselves in layers of clothes.
Dermatologists know only too well that there are dangers with the sun and see a variety of conditions that it causes.
Sunburn
We are all familiar with sunburn- but few are aware of its risks. A severe sunburn in childhood may double the risk of skin cancer in later life. The 'lobster tan' sported by Brits Abroad is mild sunburn and should, of course, be avoided. Repeated sunburns significantly increase the risk of skin cancers and cause ageing of the skin.
Rashes
Dermatologists are familiar with a number of rashes that are caused by the sunshine. People who suffer from these rashes seek help not only to treat them but also to find out how best to prevent them.
Polymorphic Light Eruption
Polymorphic Light Eruption usually affects people in spring or on the second or third day of a sunny holiday, and can be very itchy and embarrassing. It usually consists of large numbers of red bumps that appear on exposed areas of the skin that are normally covered over the winter months. It can often be controlled by sensible sun avoidance precautions but sometimes needs treatment with steroid creams. In severe cases, tablets are sometimes taken and attempts are made to toughen the skin at the end of the winter.
Eczema and psoriasis
People who suffer from common skin complaints such as eczema and psoriasis sometimes have worsening of their conditions from sunlight, and need to take precautions accordingly.
Allergies to sunscreen
Some people can develop allergies to components of sunscreen products, producing dry, itchy scaly rashes and swellings of the skin. Sometimes a combination of the product and the sun will set off the reaction. Help is at hand from dermatologists to identify the sensitivity so that we can find a suitable sunscreen that will not cause problems.
Skin cancer
The main concern that we all have is skin cancer. Over 15,000 people in the UK will be diagnosed with melanoma skin cancer in 2017, and it is estimated that over 85% of these cases are preventable. Early removal of melanoma skin cancer is key to maximise survival, and dermatologists are trained and skilled in their diagnosis and surgical removal.
Non-melanoma skin cancers are probably ten times as common as melanoma, and although they are less likely to be life threatening, they are a nuisance and may cause disfigurement. Treatment for non-melanoma skin cancer often involves surgery, but dermatologists may be able to offer non-surgical alternatives for some types of skin cancer and for pre-cancerous areas of skin. Non-surgical alternatives include the application of creams that contains an anti-cancer drug, and a treatment called photodynamic therapy, where a drug is applied to an area via a cream and then activated with a lamp.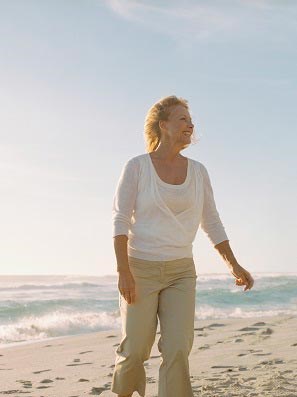 Prevention and protection
The way to prevent skin cancer and ageing of the skin is to avoid harmful sun exposure. People with fair skin, freckles, blonde or red hair and those with blue or green eyes are especially at risk, as are people who have had skin cancer before or who have a close family member with skin cancer.
People with outdoor jobs and outdoor sports enthusiasts are also more likely to get skin cancers and should be particularly careful. The immune system also plays a role in preventing skin cancer and people who take medicines for autoimmune disease or to stop rejection of transplanted organs are at greater risk and know to take precautions and check their skin regularly.
Babies younger than 6 months should always be kept covered and in the shade, as they are particularly vulnerable to harmful effects of the sun. Remember also that water and sand can reflect the sun and magnify its effect.
Protection starts with clothing. Longer sleeves and trousers are preferable when possible and the material should not let light through when you hold it up to the window. A broad brimmed hat will keep the sun off the face, neck and ears, and UV protective sunglasses will help prevent damage to the eyes as well as the eyelids.
Remember that if the skin goes red, it means you have already burned. Find shade, for example under a parasol, so that you are out of direct sunlight before your skin has a chance of burning. The sun is at its most powerful between 11am and 3pm on a sunny day, and it's even more important to find shade at these times.
Sunscreens offer additional protection rather than an alternative to good clothing; when choosing yours a minimum of SPF 30 is advisable to protect against UVB, and to protect against UVA have 4 or 5 stars UVA or the UVA circle logo. A lip balm with sunscreen should also be worn. Sunscreen should be applied in good amounts at least 15 to 30 minutes prior to exposure and then should be reapplied every two hours. Additional applications may be necessary when doing sports outside that cause sweating or after swimming.
If you successfully avoid the sun, your skin will be much, much slower to show signs of ageing such as wrinkles and uneven pigmentation. You may also become deficient in vitamin D, but this is easily remedied with supplements. Oily fish, meat, eggs and fortified cereals may all be good sources of vitamin D, but if a blood test demonstrates suboptimal levels or deficiency, we often suggest replacement with supplements.
If you do have concerns about skin cancer, see your doctor or nurse who can refer you to a dermatologist if there is any doubt. Marks on your skin which bleed and scab over, never completely heal, grow, or change in appearance should be checked. Any moles that change in size, shape, colour or texture, or itch or bleed, should also be checked. A dermatologist will usually assess all your skin to put a mole in context with your other moles and to make sure there are no problems elsewhere.
Enjoy the sunshine and the warmth and happiness it brings, but don't underestimate its danger. If you have any concerns, a dermatologist is here to help.
Dr Alexander Marsland is a Consultant Dermatologist practising at the Spire Manchester Hospital and the Spire Manchester clinic, Hale. He is also an Honorary Senior Lecturer at the University of Manchester. www.theskindoctor.co.uk
Sun Awareness Week takes place from the 8 to 14 May 2017. It is an initiative by The British Association of Dermatologists, the central association of practising UK dermatologists, which aims to improve treatment and understanding of skin disease. www.bad.org.uk
Alexander Marsland is a consultant dermatologist. For more information or to book an appointment with Dr Alexander Marsland, please call 0161 447 6700.
The content of this article is provided for general information only, and should not be treated as a substitute for the professional medical advice of your doctor or other healthcare professional.