Help! I think my child is allergic
One in three parents thinks their child has food allergy but only 6-8% of children have food allergy in their first year of life. By secondary school the prevalence of food allergy falls to around 2%. Seven foods account for the majority of food allergies (cow's milk, egg, soy, wheat, peanut, tree nuts and fish).
There are essentially 2 types of allergy. Type 1 (also known as IgE- or histamine - mediated) causes immediate symptoms to small quantities of exposure. Symptoms include swelling, itchy eyes, runny nose, rash, vomiting, breathing difficulties and drowsiness. Reactions can be severe and life-threatening and there have been numerous fatalities and morbidities reported in the press. The second type of allergy is often referred to as "delayed" because symptoms do not occur for several hours and sometimes not until the next day. The amount of food ingested is typically also quite large, certainly much larger than in type 1. Symptoms of delayed allergy are seldom severe or life-threatening and tend to be mainly gastrointestinal (tummy pain, nausea, vomiting, bloatedness). In both types of allergy reactions are consistent: a reaction always occurs whenever an individual is exposed to the responsible food.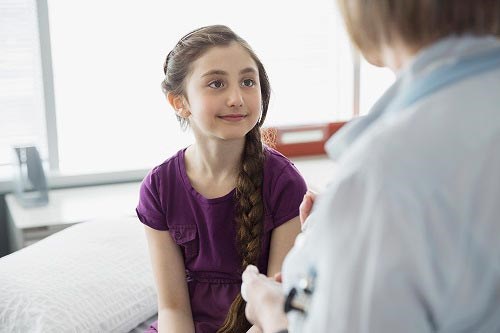 Many people confuse allergies with intolerance. Allergies affect the immune system and can cause a variety of reactions including delayed gastrointestinal symptoms to acute anaphylactic shock. Intolerance is the inability to digest a particular food causing symptoms such as nausea, vomiting and abdominal pain.
Eczema, also known as 'atopic eczema' or 'atopic dermatitis', is a skin condition causing inflammation and intense irritation. Eczema symptoms tend to be caused by dry skin. It is common, affecting up to 30% of children and 10% of adults. In 45% of children the onset of eczema occurs during the first 6 months of life. The cause of eczema is not known and children are born with the tendency to have eczema, and many things can make their eczema worse. Eczema in children can have various triggers, of which food can be one, especially in babies. However, foods are not the main trigger of eczema. Unfortunately many parents wrongly assume certain foods are responsible for their children's eczema and eliminate them. This misconception occurs since eczema often starts during weaning. This often leads not only to unhealthy diets but also predisposes children to be very fussy eaters and does very little to help their eczema. Furthermore, elimination diets are very challenging to do and are only helpful if they are completed correctly. Before embarking on any elimination diets it is highly advisable for parents to seek appropriate advice from an eczema and allergy specialist.
Children are also commonly allergic to pets/animals and pollens. Only animals with fur can be a source of pet allergy. These commonly cause itchy eyes, sneezing and nasal congestion. With pet allergies rashes can also occur as well as eczema becoming worse. Although symptoms are often not severe children can become severely unwell if they have other allergy-related illnesses such as asthma which can be triggered by pet and pollen allergies.
Currently the best and only reliable way to identify and diagnose allergies is through a thorough medical assessment. Diagnosing allergy involves taking a careful history of how a reaction occurred and what could have caused it. Following this allergy tests should only be performed to aid the diagnosis since results have to be interpreted in context of each individual's reaction. The only tests of proven worth are those for the diagnosis of type 1 allergy and there are currently no reliable tests for delayed allergy. All tests have their limitations and allergy tests should not be used for screening when the cause is unknown as these often lead to false positive results. They are most useful if done when there is a good history of a reaction and the result will support the clinical diagnosis. Where there is doubt a challenge to the food may be organised and your doctor should help determine if this is best done at home or in hospital.
High street companies sell expensive tests claiming to be able to diagnose allergies and intolerance. These tests do not have any proven medical or scientific worth and give inconsistent results. They include analysis of blood samples, strands of hair, changes in electric current (electrodermal testing) and resistance to pressure applied to one's legs or arms (kinesiology). It is a misconception that these tests are harmless because they misdiagnose food allergy in many people who subsequently risk their health by adopting restrictive diets that are unbalanced, unhealthy, lead to nutritional problems and are not enjoyable.
The preferred test for type 1 allergy is skin prick testing because it does not involve needles or blood tests and results are available in 15 minutes. A drop of the suspected allergy-causing substance is placed on the skin. In some instances the test is done using the juice from fresh fruit or using cooked food. The skin is pricked with the solution with what looks like a mini metal or plastic pencil. The skin is then wiped. It takes only 15 minutes to get the result. If you suspect a food allergy to any fruits, vegetables or other food you should bring a small sample with you wrapped individually in cling film or containers to avoid cross contamination. It is not necessary to bring any nuts, sesame, wheat, egg, milk and all airborne allergens which are usually provided. Your child must not have taken an antihistamine for 48 hours (for chlorphenamine or Piriton) and 1 week for all others before skin prick testing as this often causes false negative results. Skin prick tests are best avoided in patients with widespread eczema or those taking antihistamines or steroid tablets. Sometimes blood testing will be done as an alternative.
The best way to manage food allergy is strict elimination of the offending food from the diet and avoidance of any contact with the allergen by ingestion, skin contact or inhalation. Individuals should receive personalised allergy action plans out-lining what to do in the event of accidental exposure and when to call for the emergency services. Oral antihistamines must be made available at all times and some individuals may also require a self-injectable adrenaline device (Epipen, Jext, Emerade). Advice should also be given about food labelling and eating at restaurants or ordering from take-aways. Children with cow's milk allergy must avoid all animal milks as goat's milk is 90% homologous to cow's milk and will cause type 1 reactions. Most individuals with egg allergy should still receive their MMR (measles, mumps and rubella) vaccination but must seek medical advice regarding flu and yellow fever vaccines. Pet allergy does not necessarily mean getting rid of pets but may have to be considered when child's symptoms are troublesome. Dogs with short hair and even hairless cats may cause symptoms. Hayfever pollens are impossible to avoid but oral antihistamines, steroid nasal sprays as well as eye drops are effective treatments to control symptoms.
Allergies that most people grow out of include milk, wheat and egg. However, nut allergies tend to be life-long.
Some conditions often mimic allergy including spontaneous urticaria (nettle-rash) with or without angio-oedema (tissue swelling) and viral urticaria. A careful allergy-focussed assessment often is all that is required to make the diagnosis.
Dr Ho specialises in allergy and is able to provide a comprehensive evaluation for all children. For enquiries please contact Spire Manchester Hospital on 0161 447 6700 or email info@spiremanchester.com 
The content of this article is provided for general information only, and should not be treated as a substitute for the professional medical advice of your doctor or other health care professional.