Mr Vijay Pothula continues his charity work with a Bollywood themed evening
Little Drops Charity Trust held an evening of live music and dance to raise money in aid of deaf children in India.
The evening which was arranged by consultant ear, nose and throat surgeon Mr Pothula was awash with all the colour and vibrancy of a Bollywood film.
The annual event, which included a three course Indian meal and a disco with Bollywood dancers, saw people come from far and wide in the strict Bollywood style dress code. The charity raises money that goes to a project in India to help deaf children.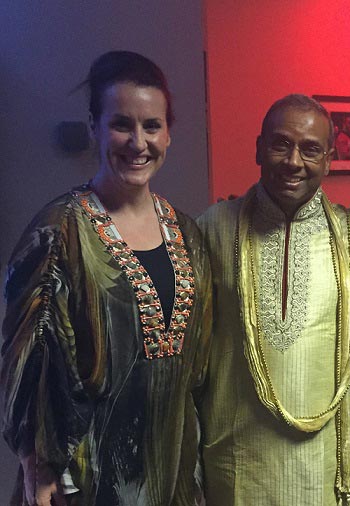 Janine Melia and Mr Vijay Pothula