Dr May Ng shortlisted for British Medical Journal's diabetes team of the year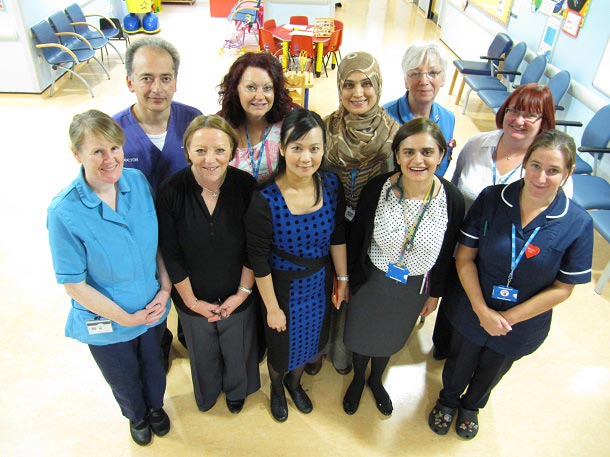 Dr May Ng, a consultant paediatric endocrinologist, and her team are in the finals for the British Medical Journal's diabetes team of the year. Dr Ng and her diabetes team at Southport and Ormskirk Hospital have been shortlisted following their work on using digital technology to help treat diabetes.
Dr Ng, who splits her work between consulting at Spire Liverpool Hospital and Southport and Ormskirk Hospital said: "We are really pleased to be nominated for this prestigious award, which is real recognition of the work we do here to deal with diabetes and improve the treatment for patients."
She added: "Dealing with diabetes is a complex issue and we are often faced with too little data.  Patients are asked to come in with sugar diaries which help us deal with their condition but many come with diaries which are written to please medical staff, rather than being an accurate account. Our answer has been to use digital technology to help increase the data available to use.
"We have linked the use of insulin pumps and glucose metre reading to a web based information management system. This has allowed us to remotely monitor patients and do monthly audits to see which patients are struggling with their control of sugars and then contact these patients through social media, phone and home visits to address any potential issues. The results of this has shown admissions for diabetes problems have fallen and patients have reported near maximum satisfaction with the service."
This new approach to helping patients with diabetes could be a method of best practice across the country in the future.The British Medical Journal Awards are the UK's premier medical awards programme. The awards culminate in early summer in a gala dinner, where shortlisted teams learn who has won in front of a prestigious audience of leading figures from the world of UK medicine and health.
This year's awards event will take place on the 6 May 2015 at the Park Plaza, Westminster Bridge, London.