Patient information event: IBS
Event commences at 6pm.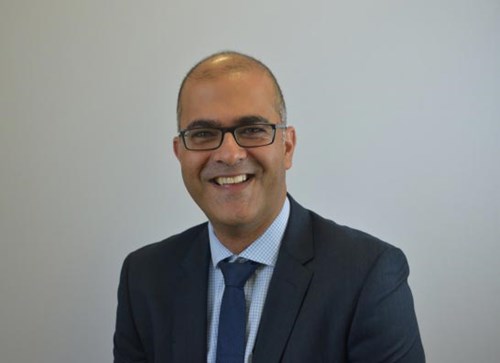 Consultant Gastroenterologist Dr Sanjeev Pattni 
Is this event for you?
In the UK, at any one time, irritable bowel syndrome (IBS) affects around 10-20% of people. Irritable bowel syndrome or IBS is the name doctors use to describe a collection of otherwise unexplained symptoms relating to a disturbance in the bowels.
Our free patient information event with Dr Sanjeev Pattni is for anyone who has wondered whether they might be affected by IBS and would like to learn more about the condition and the routes to diagnosis and treatment and for diagnosed sufferers who would like a better understanding of the disease.
Dr Pattni will talk about IBS followed by a question and answer session.
Symptoms of IBS include:
stomach pain or cramps – which can be worse after eating and better after doing a bowel motion
bloating – your tummy may feel uncomfortably full and swollen with gas.
diarrhoea – you may have watery stool and sometimes need to do a bowel motion urgently
constipation – you may strain when passing stool and feel like you can't empty your bowels fully
There may be days when your symptoms are better and days when they're worse and may be triggered by food, drink or stress.
How to book
Places are limited, so to secure a place or places at this event and take advantage of the opportunity to ask an expert any questions you may have, give Jo, Katy, Rosi, Ria or Claire a call on 0116 265 3021, email us at info@spireleicester.com or complete the booking form below.
Light refreshments will be available and there's plenty of free car parking available onsite.
Patient information event 30 April 2019
Irritable Bowel Syndrome (IBS) - Dr S Pattni
Thank you for booking a place at this event. We will confirm your booking shortly.