As February is National Heart Month, Consultant Cardiologist Dr Shazia Hussain provides an insight into coronary heart disease.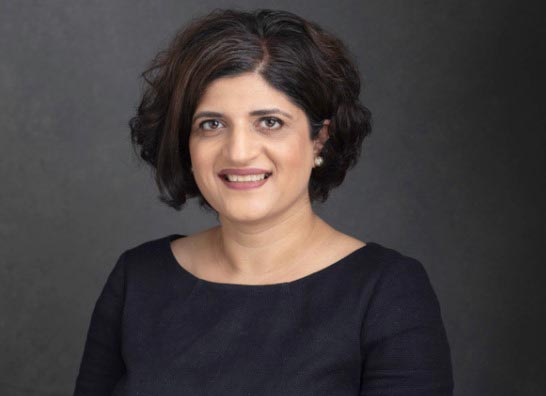 What is coronary heart disease?
Coronary heart disease (CHD) is the leading cause of death worldwide and also one of the leading causes of death in the UK. CHD is responsible for around 64,000 deaths in the UK each year, an average of 180 people each day*.
CHD is caused by narrowing in the heart arteries as a result of the accumulation of a fatty substance called atheroma in the arterial wall - a process called atherosclerosis. This manifests usually in two ways, either as a Chronic Coronary Syndrome (CCS) or an Acute Coronary Syndrome (ACS)
Acute Coronary Syndrome is an umbrella term for situations where the blood supplied to the heart muscle is suddenly blocked, often an acute heart attack, caused by a clot forming within the artery. This can occur on an area where fatty deposits (atheroma) have built up resulting in a complete or partial blockage of the artery.
Chronic Coronary Syndrome presents more gradually, with an interruption of blood flow to the heart as the narrowing of arteries get progressively more severe, eventually impacting on the blood flow to the heart.
What are the symptoms of coronary heart disease?
When the narrowing of the heart arteries interrupt the blood flow to the heart, symptoms of angina may occur. Angina is chest pain or tightness which may spread to the throat and left arm and typically occurs on exercise. This usually progresses gradually and typically eases with rest.
An acute blockage of the heart artery constitutes a heart attack and this typically results in more severe pain - that doesn't resolve with rest - and may be associated with sweating and nausea. This is a medical emergency and you should call 999 immediately for urgent medical help.
What increases my risk of coronary heart disease? 
The risk factors for coronary artery disease include
Modifiable risk factors (those risk factors that you can do something about):
High blood pressure
High Cholesterol
Diabetes
Smoking
Non-modifiable risk factors (those risk factors that you can't do anything about):
Age
Ethnicity
Family history
When should I see my GP?
You should go and see your GP if you have symptoms of chest pain or tightness on exercise, as this may be suggestive of angina.
In addition, once over the age of 40, take advantage of the health checks offered by your GP surgery to people between the ages of 40 to 74, to assess your modifiable risk factors such as a blood pressure, blood sugar and cholesterol levels.
How is coronary heart disease diagnosed?
Coronary heart disease is diagnosed either invasively with a procedure called an invasive diagnostic coronary angiogram (performed in a cardiac catheterisation laboratory) or non-invasively by a CT scan of the coronary arteries. Both these tests help document the presence and extent of coronary narrowing.
Additionally, there are non-invasive physiological tests such as Cardiac MRI and Nuclear perfusion scans which assess how well the heart functions in addition to assessing blood flow to the heart.
An echocardiogram is an ultrasound scan which also assesses how well the heart pumps, as a reduction in heart function (commonly known as heart failure) may also be caused by coronary disease.
Treatment for coronary heart disease
CHD can be managed with a combination of lifestyle modifications, medication and, if required, procedures that improve blood flow to the heart (revascularisation).
Any modifiable risk factors should be identified, lifestyle changes made and where necessary, appropriate drug therapy prescribed.
For symptoms of angina, anti-anginal therapy including B blockers and nitrate therapy would be introduced in the first instance to control the symptoms. In addition, Aspirin (for its blood thinning effect) and Statin therapy (to reduce cholesterol and stabilise coronary narrowing) would also be initiated.
If the symptoms do not settle on medical therapy, then depending on how extensive the coronary narrowing is, your cardiologist would try to improve the blood flow to the heart. An invasive coronary angiogram undertaken at this stage would determine which strategy best suits you. This might be a minimally invasive procedure called PCI (percutaneous intervention) which involves a balloon and stent procedure that results in opening up any narrowing and improving the blood flow to the heart.
In some cases, the heart disease is extensive and therefore blood flow would be restored by a coronary artery bypass procedure (CABG), which involves open heart surgery and grafting new blood vessel between the aorta (before the narrowing) to an area of the coronary artery beyond the narrowing, thereby restoring blood flow to the heart
What can I do to reduce my risk of CHD?
Lifestyle changes
Eating more healthily - a balanced diet
Exercising regularly
Stopping smoking
Maintaining a healthy weight
Optimal control of risk factors
Ensuring that your blood pressure, cholesterol and blood sugar are controlled
---
Leading Cardiologist and coronary interventionist Dr Hussain has a regular Monday afternoon clinic here at Spire Leicester Hospital.
For appointments, please call us on 0116 265 3685.
*Source: British Heart Foundation