Consultant Cardiologist Dr Rajesh Chelliah talks about Angina.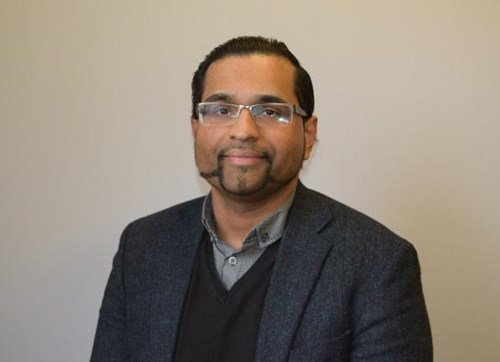 What is angina?
Angina is a set of symptoms caused by a lack of blood flow to the heart muscle itself. The lifeline of the heart are the coronary arteries that carry the blood and oxygen to the muscle. If there is narrowing or blockage of these arteries caused by a build up of fatty deposits, then the blood flow to the heart muscle is reduced, causing angina. 
Angina symptoms
Angina typically manifests as a tightness or heaviness in the chest and can radiate into the neck/jaw/left arm/back. Often it comes on during exertion, for example when the heart requires more blood and oxygen and because of the blockage or narrowing of the artery the demand of the heart muscle is not met. Others situations that can precipitate angina are a heavy meal or the cold weather. 
Anginal symptoms typically stop when at rest, however there is a condition called unstable angina, where cardiac chest pains occur at rest. This needs prompt medical assessment.  
How is angina diagnosed?
If someone is suspected of having angina, the first assessment the GP would perform is a full examination and an ECG. A referral to a cardiologist is then advised for a stress test to be performed. There are a number of ways that we perform these stress tests and with advancement in technology we are less and less reliant on a treadmill stress test - which is a rather crude form of a stress test.
Newer tests for angina include dobutamine stress echocardiogram, stress cardiac MRI or a coronary CT scan. These tests allow for a more detailed diagnosis a basic than the previously used treadmill test. These advanced tests are offered here at Spire.
How is angina treated?
Once diagnosed with angina, medication is prescribed to try and improve the blood flow to the heart muscle. If appropriate, a coronary angiogram may be required to directly visualize the narrowing/blockage to see if a coronary stent is required to re-open the artery. If the narrowings are deemed bad enough, then a coronary artery bypass graft operation may be required.
Can I prevent angina or reduce my risk of coronary heart disease?
The way to prevent coronary heart disease (CHD) is to be vigilant of one's risk factor profile; diabetes, hypertension (or high blood pressure), smoking and high cholesterol increase the risk of Coronary heart disease. Only by keeping a close check on these and adopting a healthy lifestyle incorporating exercise and a good diet can we reduce the risk of developing angina.
---
Consultant Cardiologist Dr Rajesh Chelliah has a regular clinic here at Spire Leicester Hospital on a Monday morning.
For appointments, please call us on 0116 265 3685.