Self-checks still most powerful weapon in battle against breast cancer
There are four main risk factors when it comes to developing breast cancer - you can do very little about three of them by make a huge difference with the fourth! 
"Regular self-checks and an awareness of what early signs to look out for can help keep successful treatments for breast cancer on the rise," said Mr Philip Turton, a consultant breast surgeon at Spire Leeds Hospital.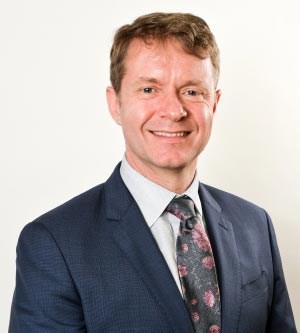 "The main risk is, unsurprisingly, being a woman," he explained. "Over 99% of new cases of breast cancer are in women and there isn't much you can do about that! Breast cancer will affect one in eight women in the their lifetime."

"The second biggest risk is getting older - but we must remember that 50% of breast cancers do occur in women under the age of 65, so being young does not mean you can't get it and each year we are seeing women in their 20s and 30s with breast cancer. All ages should therefore be vigilant"
"The third is having a significant family history – we know that around 25% of risk is due to genetic tendencies, but only around 5% of people diagnosed with breast cancer have inherited the faulty BRCA1 or BRCA2 genes - the ones we can test for"
"The one risk that women really can adjust are called 'lifestyle factors' - these count for a whopping 25% of the breast cancer risk women face and are is where a huge impact can be made. Being overweight accounts for a 9% greater risk, drinking alcohol each day gives you a 6% greater risk, and not getting enough exercise a 3% greater risk!" 
Ongoing exposure to hormones, excess dietary fat intake, and smoking make matters worse too. But Mr Turton stressed that regular checks and early action are still the biggest weapons in a woman's armoury when it comes to beating the disease and help keep treatment success figures on the rise.
Figures from Cancer Research UK (CRUK) show that around 8 out of 10 women in England survive their disease for ten years or more, compared with 4 out of 10 back in the 1970s. Figures for surviving for five years or more are even higher at 87%, almost nine out of ten.
"Without any doubt early detection leads to better treatment results. That means we need to ensure that every woman knows how to carry out effective self-check procedures and, just as importantly, what to do if she thinks something is wrong.
"It is important to get an early appointment with a GP to discuss the matter. The patient will then receive informed advice and, if necessary, be placed on the correct pathway forinvestigation and treatment," said Mr Turton.
Although finding a lump in your breast does not always signify breast cancer it is important that women 'get to know' their breasts so they could spot changes.
"Many women will experience lumpy breasts just before their period; this should disappear after their period. However, it is important to keep checking and if the lump doesn't go away then get it checked out by your GP," said Mr Turton.
Despite increasing survival rates CRUK says that about 60,000 people in the UK are expected to be diagnosed with breast cancer every year, resulting in around 12,000 deaths.
Possible symptoms that can be found by self-examination:
Painless lumps in the breast
Thickened area of breast tissue
Changes in the size or shape of a breast
Dimpling to the skin of the breast, especially on arm elevation
New red colour to the skin that looks like infection but doesn't go away (inflammatory breast cancer)
Nipple inversion
Lump or thickening behind the nipple
Rash affecting the nipple
Blood-stained discharge from the nipple
Swelling or a new lump in the armpit
Clear nipple discharge coming from one side