Leeds surgeon combines his passion for medicine with his love of rugby
When Anthony McWilliams is not looking after patients in his role as consultant orthopaedic surgeon at Spire Leeds Hospital, you will most likely find him on the touchline on Saturday afternoons as the official pitch-side doctor for Yorkshire Carnegie/Leeds Rhinos.
With one in four rugby players likely to be injured during the season, the team can rest assured they are in good hands in the event of trauma injuries.
Anthony said, "Rugby injury rates are nearly three times higher than soccer. As it's a fast moving and high intensity team sport the majority of the injuries occur in matches when players are tackling or being tackled and on average each player performs 20-40 tackles per match."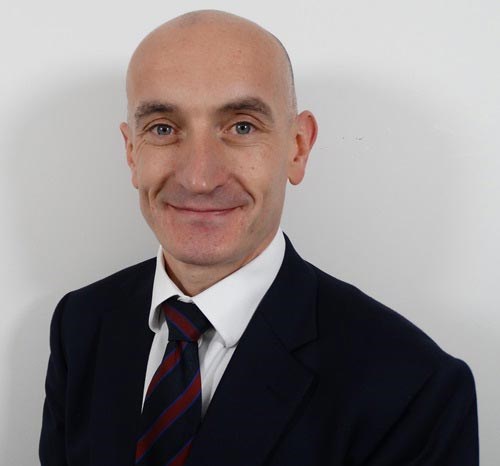 For Anthony it's a way of combining two elements he is passionate about – rugby and medicine. 'It's really interesting to go as the doctor and sit on the touchline and see the game. I've always found the insight that I get into the world of professional sport fascinating, being around international players and the organisation. There's a 'buzz' from being on the pitch-side for a big game or when someone spots me on television," said Tony who played rugby both at medical school and afterwards.
Anthony, who is married to Helen, a GP, and has three young children, started working with Yorkshire Carnegie/Leeds Rhinos and the academy in 2005. By 2010, when the union side reached the premiership, he began working with the senior team for both codes and his role developed to the point where he was covering around half the games both home and away.
Recently he was appointed to the medical faculty of the RFL which involves being part of the training staff for the pitch-side medical course. As the only orthopaedic surgeon on the faculty his opinion is often sought with regards to orthopaedic and trauma in the sport.
Anthony says the role of the pitch-side doctor has evolved, most notably with regard to the management of concussion, and usually a couple of players a game need to come off the pitch for a head injury assessment.
"The most challenging aspect is to remain switched on and ready to deal immediately with a potential life-threatening injury. Head injuries and concussion management are probably the most challenging day-to-day issue. These are dealt with on a safety-first basis and critical decisions have to be made. If there is any concern at all the player is assessed and removed from play," said Anthony.
A typical day for a home game starts when Anthony arrives a couple of hours before the game, bringing with him with standard medical equipment – routine non-emergency meds, suture kits, etc. Before setting up in the medical room he checks with the physiotherapists to see if there are any concerns with individual players and if any are returning from an injury. After a briefing with the paramedics and dugout staff to go over emergency procedures, he also speaks to the opposition team's doctor or physiotherapist to identify if any players have issues he needs to be aware of in an emergency, such as peanut or latex allergies.
During the game Anthony is usually on the touchline watching the players. "This can be a bit tricky as you have to train yourself not to watch the ball but to concentrate on the preceding sequence of play. I need to make sure the players that went into a tackle have got up and are okay. There are usually a few bumps and cuts that need to be dealt with. Major injury is fortunately rare but when it happens we have to be prepared to deal with it immediately. This is where the training kicks in," he said.
Born in Leeds, Anthony grew up in Roundhay, close to Spire Leeds Hospital. His father was an orthopaedic surgeon who inspired him to enter the world of medicine. He left Leeds to study medicine at the Royal Free Hospital Medical School in Hampstead, London.
"All I ever wanted to be was a doctor. It's a decision that, even during some of the high pressure days at medical school, I have never regretted for a moment."
He chose the field of orthopaedics as he enjoys the surgical, biomechanical and bioengineering aspects. "In particular, I chose to be a hip and knee joint replacement surgeon as they are two of the most successful medical interventions across all of the medical profession."
Anthony's core work at Spire involves hip and knee replacements and in the near future his hip procedures will utilise the SPAIRE approach. Anthony is an 'early adopter' of this approach, which uses an advanced technique designed to reduce muscle damage, enable early mobilisation and reduce dislocation.
He is also introducing a new hamstring repair treatment in the next few months. "I will be working closely with Jon Power, consultant in sports and Exercise medicine at Spire Leeds Hospital to develop this. At the moment it seems we have to send our professional rugby players to London for this procedure and we aim to make it available at Spire Leeds Hospital very soon."
Anthony, who used to play rugby at medical school and for a few years afterwards as loose head prop, gave up playing six years ago. "My pitch-side work was increasing and was also in the throes of getting married and starting a family. However, he is not quite ready to hang up his boots just yet. "Officially, I am only technically taking a break from the game, the boots are still in the loft."