Blue Monday: the glummest day of the year?
Spire Leeds Hospital offers expert advice to beat the winter blues
You've finished all the mince pies, the days are short, the weather's terrible, the credit bills are coming in after Christmas and most of us are back at work. So it wouldn't come as a surprise if you had started to feel down in the dumps.
But don't worry you are not alone because January 16th is Blue Monday, supposedly the most depressing day of the year. It's thought the winter blues, or seasonal affective disorder (SAD) affects around two million people in the UK. *
Whether that day or another is your own personal Blue Monday, a Leeds consultant psychiatrist says the best way to beat these feelings is to have something to look forward to.
Dr. John Nehaul who works at Spire Leeds Hospital says, "January is a difficult month for many of us. The New Year is a time when many people assess their lives – their relationships, job satisfaction and health and this might cause some to feel despondent."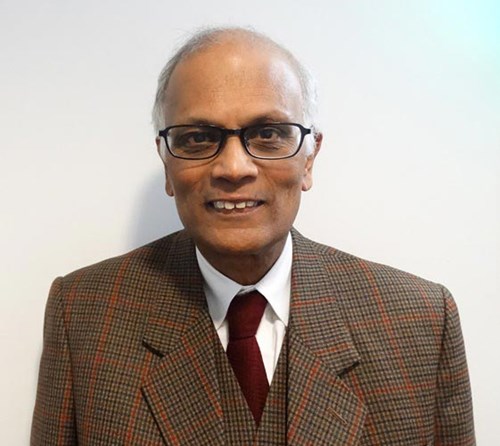 "Everybody has been looking forward to Christmas. It often ends up being more expensive than planned. We spend money in the sales after Christmas, the weather is bad, we are facing up to failed New Year resolutions and there's nothing to look forward to," added Dr Nehaul.
So what can be done to make yourself feel better?
Dr Nehaul advises, "Try to make sure you have something to look forward to, so that when they you feel miserable they you can think of something they you can enjoy in the future. Whether that's a holiday or arranging to see someone in your life who makes you happy."
He said it is also a time of year when people tend to re-evaluate their lives. "It's important to remember that when things feel bad there are always opportunities. We just need to keep an open mind to see them. So the January blues could be used to make positive changes."
More ways to help battle the blues, include keeping active – a walk in the middle of the day, getting as much natural daylight as possible could be as helpful as light therapy treatment for coping with winter blues. Also, seeing friends and family and socialising is good for mental health.
Dr Nehaul said it's important to recognise the difference between feeling down and the onset of something more serious like depression.
"You only need to worry about it if you begin to experience signs of depression such as disturbed sleep or if it starts to affect your ability to lead a normal life, if you suffer from lack of concentration and find it difficult to get daily chores done.
"The issue could be more serious than just the blues and you should contact your GP to talk through treatments that might help such as counselling, psychotherapy or cognitive behavioural therapy."
Blue Monday was originally identified in 2005 by an academic called Cliff Arnall. He calculated the date using a number of factors including weather conditions, debt levels, failed New Year's resolutions and the number of days passed since Christmas.
The happiest days of the year tend to be Christmas Eve and Day, followed by New Year's Day, Valentine's Day and the first sunny weekend of the year.
* SADA is UK registered charity dedicated to SAD. For subscribers, they provide an information pack, regular newsletters, discounts on products such as light boxes and contacts for telephone support.