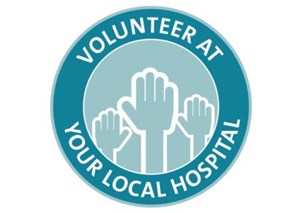 Spire Harpenden's volunteer scheme has officially been launched and patients at the hospital can now look out for members of the volunteering scheme, identifiable by their purple waistcoats.
The volunteers are based mainly on the wards, visiting patients before and after surgery.  They support the nursing team, offering one to one support whether it is just having a chat over a cup of tea, or in offering of a spectacle cleaning service.
There are currently five volunteers at Spire Harpenden, with the aim of expanding this to a team of fifteen.
The volunteering scheme bridges the gaps between porters, nurse visits and visitors, and expands on the role of Christine Sheppard, the Private Patient Concierge at Spire Harpenden. Having an extra person to pop in if you would like a chat; to make a cup of tea, or help with support on admission is a great asset.
Christine is delighted with the way the scheme has taken off "We've had great feedback from our patients who love our friendly and helpful volunteers.  Equally, our volunteers have told me that they find the experience really fulfilling."
If you would like some more information about how to become a volunteer at Spire Harpenden please email Christine, christine.sheppard@spirehealthcare.com.