Winter is upon us and many of you may already have been unwell or at least know of someone who has been. Most winter infections are viral in nature and they can spread very quickly from person to person. Most viral infections are self-limiting and whilst they may be unpleasant, they usually clear within in a week or two and do not require any treatment. In particular, antibiotics do not work against viral infections and so should not be used unless your doctor says you have a bacterial infection. However, there are now antiviral treatments available if you have flu.
In this short article Spire Elland private GP, Dr Mark Wilshere explains what flu is and some of the ways you can minimise your risk of becoming unwell this winter. He'll also discuss the symptoms of flu, when you should consider seeing your doctor and the role and indications for antiviral medication.
What is flu?
'Flu' is an abbreviation for influenza, a highly contagious viral infection that affects the respiratory system. It causes severe illness in up to five million people worldwide according to the World Health Organisation. Symptoms develop one to four days after contracting the virus and usually resolve within a couple of weeks.
Symptoms of flu include may include:
Fever
Cough
Nasal congestion or runny nose
Sore throat
Earache
Fatigue
Muscle and joint pains
Headache
Less common symptoms include vomiting, diarrhoea and abdominal pain. These are more common symptoms in children.
Symptoms that should prompt a review by a doctor include:
Breathlessness
Chest pain
Confusion
Extreme vomiting and unable to stay hydrated
Rash
What complications can arise from contracting flu?
Whilst complications are rare, they are important to recognise. The most common complication is pneumonia (lung infection) which can cause symptoms such as chest pains, breathlessness and sputum production. If you have symptoms that are different from the usual flu symptoms, you should see a doctor.
What are the risk factors for flu complications?
There are some situations that increase the chance of contracting flu and these include;
Chronic health diseases like respiratory or heart conditions
Diabetes
Over 65 years of age
Pregnancy and two weeks after delivery
Children under age of six months
Obesity with BMI under 40
Weakened immune system
Antiviral treatment for flu
Most people do not need this kind of treatment because although the symptoms of flu can be very unpleasant, they are self-limiting and will resolve by themselves. However, there are situations when your doctor will advise that antiviral treatment is necessary. This is particularly so if you are at risk of flu complications or have any complications.
Top tips on minimising your risk of infection
•     Nutrition
Ensuring you eat well is crucial to your general health and well being, but eating the wrong types of food can mean you may be more susceptible to illness. Try to increase the amount of fruit and vegetables and not be tempted to reach for sugar-based foods or excessive carbohydrates during the dark cold days over winter.
Did you know that it is also recommended that everyone in the UK take Vitamin D supplements over winter?
•     Sleep
We spend a third of our lives sleeping and it is critical for our wellbeing, yet it is often something we neglect. Eight hours of sleep is recommended to help support the immune system. A lack of sleep can make you more prone to infection.
•     Vaccinations
Many people are eligible for the flu vaccination. This is available free on the NHS if you fall into one of the following categories;
Aged 65 and over
Pregnant
Underlying health condition (eg heart disease, respiratory condition)
Adults and children with weakened immune systems
Children aged two or three on 31 August 2019
Children in primary school
Health and social care workers
Carers
If you do not meet the criteria, you can still have a flu jab and you can get this done through your GP or local pharmacy.
Flu vaccinations do not cause flu as they do not contain the live virus. They may cause mild flu-like symptoms in some people but most people manage just fine.
---
Where to get a GP appointment?
Your own GP is usually the first place to try and get an assessment, particularly if you are at risk of complications or have any concerns about your illness. However, with the high demand on primary care it is not always possible to see your own GP. You are most welcome to see myself at Spire Elland Hospital.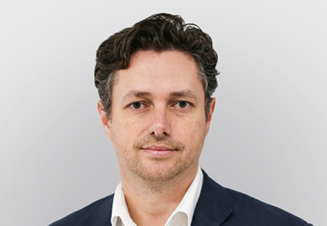 Learn more about private GP services at Spire Elland Hospital