Myths, mysteries and misconceptions: women's health
Spire Elland aims to answer many common health questions, so we asked some of our world-class experts for their expertise. Consultant in Obstetrics and Urogynaecology Miss Yi Ling Chan answers your questions about women's health. 
Can cranberry juice really help cure a UTI?
There is no evidence to prove that cranberry juice or urine alkalinising agents are effective in treating lower urinary tract infection. When a urinary tract infection is suspected, the urine sample should be tested to confirm if there is an infection. The doctor will prescribe the appropriate antibiotics if the test shows an infection.
Is incontinence a normal and inevitable part of old age? 
Incontinence is the involuntary loss of either urine (urine incontinence) or faeces (faecal incontinence). Adult female urinary incontinence is common and the likelihood of developing urinary incontinence increases with age. However, incontinence is not a normal or inevitable part of old age. Incontinence can also affect younger individuals.
The most common types of urinary incontinence are stress urinary incontinence and urge urinary incontinence. Stress incontinence is due to weakness of the support of the bladder outlet. The common description is leaking provoked by coughing, sneezing, exercising and physical exertion. Urge incontinence is related to bladder muscles being too active which results in the inability to hold on.
The factors contributing to urinary incontinence include childbirth, menopause, obesity, chronic constipation, regular weight lifting, smoking, and connective tissue weakness.
The first-line treatment involves managing the contributing factors and pelvic floor physiotherapy. Some individuals require medication or surgery.
Is a hysterectomy a major surgery?
A hysterectomy is a major operation. It is generally only recommended if other treatment options have been unsuccessful. The reasons for having a hysterectomy include heavy periods, fibroids, womb prolapse, womb cancer, and other conditions affecting the reproductive system.
Hysterectomy can be performed via different routes. These include vaginal hysterectomy, keyhole method (laparoscopy) and open surgery (laparotomy) depending on individual circumstances. The gynaecologists will evaluate each case individually to decide the most appropriate approach.
---
Meet the consultant 
Miss Yi Ling Chan is a Consultant in Obstetrics and Urogynaecology. In 2009 she was appointed as a Consultant in Obstetrics and Gynaecology / Urogynaecology. Miss Chan set up the Urogynaecology MDT and the multidisciplinary Pelvic Floor MDT for Calderdale and Kirklees Council and has since been awarded the British Society of Urogynaecology Accreditation.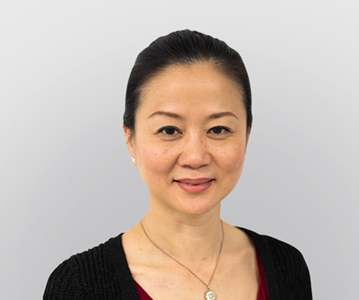 Learn more about Miss Yi Ling Chan.