A day in the life of a physiotherapist
The team at Spire Elland Hospital includes 10 highly experienced, chartered physiotherapists who work within a fully equipped gymnasium. On average, each physiotherapist treats 14 patients for various conditions including joint pain and post-surgery rehabilitation.
Depending on where you work and the specialism that you practice, a typical day for a physiotherapist can be hugely varied. There is a strong emphasis on orthopaedic procedures within the department, and the team has a great deal of experience in rehabilitation following orthopaedic surgery.
A day in the life
A typical morning for the team starts with an early handover from the ward about the days' elective surgeries. After the handover, the physiotherapists plan their time depending on the amount and types of surgery. At 9.30am, all the clinical staff have the multi-disciplinary meeting to discuss current cases and make any extra plans for specific discharge requirements. All ward patients are then treated accordingly. A large bulk of work is related to knee and hip replacements. All patients are pre-assessed by a physiotherapist so they can prepare patients for their upcoming surgery which the whole department is involved in. Most of the hospital's physiotherapists also provide outpatient clinics where they can diagnose and treat a variety of different conditions.
Specialist treatments
Many of the physiotherapists at Spire Elland Hospital also provide specialist treatments such as acupuncture, extracorporeal shockwave therapy, clinical pilates, hand therapy and isokinetic muscle testing. The team regularly interacts with orthopaedic consultants at Spire Elland, which gives them access to on-site experts who provide specialist opinions.
Rapid access physiotherapy 
Spire Elland aim to provide rapid access physiotherapy for all patients who make enquiries.
This means you can contact the physiotherapy department without a referral and book an assessment for the next day. One of the dedicated team will then complete a comprehensive assessment before putting together a treatment plan.
The biggest positive to working as a physiotherapist is being able to see improvements in the majority of your patients. Being able to follow a patient's journey from pain and dysfunction to relief and restoration, is one that we are very fortunate to witness. For us, it's about more than just treating patients, it's about looking after you and providing the best care possible.
Written by Nick Miller, Physiotherapy Manager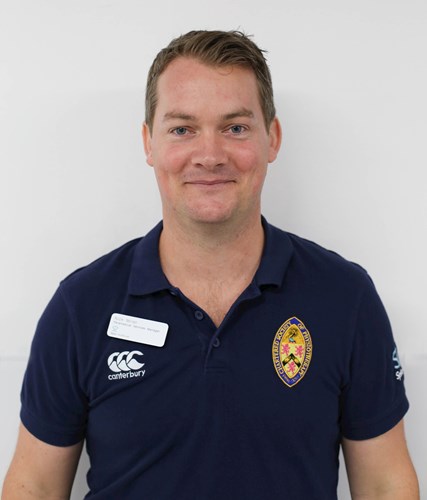 ---
For more information, or to book an appointment please call 01422 324 080 or make an enquiry.