Raising awareness of women's heart health
As part of National Heart Month we're raising awareness of heart health and the surprising facts around the prevalence of Coronary Heart Disease (CHD) in the UK. For instance there are at least 900,000 women in the UK with CHD, a condition which kills more than twice as many women as breast cancer. Even more startling is that on average 77 women die of a heart attack every day, with many initially being misdiagnosed. This may be because there is still a notion that women don't get heart disease, but also because women can experience symptoms that differ from the 'classic' sensation of chest and arm pain.
It can be that a woman having a heart attack experiences nausea and starts vomiting and/or sweating, with pain in the back between the shoulder blades. They can experience dizziness and shortness of breath coupled with a sensation described as 'tightness' rather than pain. These indicators are often brushed off, particularly as women tend to have a higher pain threshold, or they may be confused with the symptoms of menopause.
Risk of heart attack increases after the menopause as oestrogen protects the arteries of a woman's heart. Low oestrogen can increase cholesterol levels which can further increase your risk of developing heart and circulatory disease. A heart attack in a woman is therefore likely to be caused by the gradual deposit of fatty plaque (atherosclerosis) in the coronary arteries, rather than a sudden rupture or blockage, with the number of female cases of Coronary Microvascular Disease greater than for men.
Whilst genes as well as gender play a part in the health of your heart there are also lifestyle factors which have a direct effect and can be controlled through simple changes. High blood pressure, high cholesterol, stress, long work hours (13% increase in risk of cardiovascular disease and 33% higher risk of strokes in those working more than 55 hours per week), smoking and drinking too much are common contributors to heart health risk, and should be limited in both sexes' lifestyle choices.  If there is a family history of cardiovascular disease, do make your GP aware because of the increased risk of developing the condition. It has also been found that women who've had breast cancer have a higher risk of cardiovascular disease, as well as women with rheumatological disorders, such as rheumatoid arthritis and lupus.
Our cardiologists follow the 2018 European Society of Cardiology updated lifestyle recommendations:
Restriction of salt to less than 5 g/day
Alcohol to less than 14 units/wk for men and less than 8 units/wk for women & avoidance of binge drinking
Increased consumption of vegetables, fresh fruits, fish, nuts, unsaturated fatty acids (olive oil); low consumption of red meat; and consumption of low-fat dairy products
Body weight control aiming for a healthy body mass index (BMI; ~20-25 kg/m2) and waist circumference (<94 cm in men; <80 cm in women)
Regular aerobic exercise (eg, ≥30 min moderate dynamic exercise, 5-7 days/wk)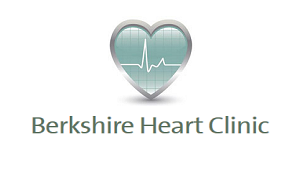 If you're worried about your heart health and there is a family history of coronary heart disease we run a rapid access chest pain clinic at Spire Dunedin, where patients can be seen within 48 hours. Tests during a RACPC consultation can include an ECG, lipid profile, QRISK assessment as well as a full examination by the Consultant. To find out more call Sue Adams, Jo Vousden or Louise Hussain.