Look to the future in perfect clarity
Mr Vaughan Tanner, Consultant Ophthalmologist, who practices at Spire Dunedin Hospital, is one of a small number of ophthalmologists in the UK approved for the implantation of the Symfony 'Extended Range of Vision' lens, the first of its kind to extend the range of focus, providing a wider range of high-quality vision.
Mr Tanner commented "This is the lens that many patients have been waiting for – a new lens implant which mimics the working of a youthful eye, giving sight back to people struggling with cataracts, astigmatism, or long and shortsightedness. The Symfony lens has a unique mode of action allowing to it provide clear vision at distant and intermediate focus with a significant reduction in the requirement for glasses following cataract surgery. It works in a wide range of light conditions and has minimal side effects compared to previously available multi-focal lenses.
"The Symfony lens merges two new enabling technologies (echelette design and decreased chromatic aberration) to produce a sharper image over an extended focal length."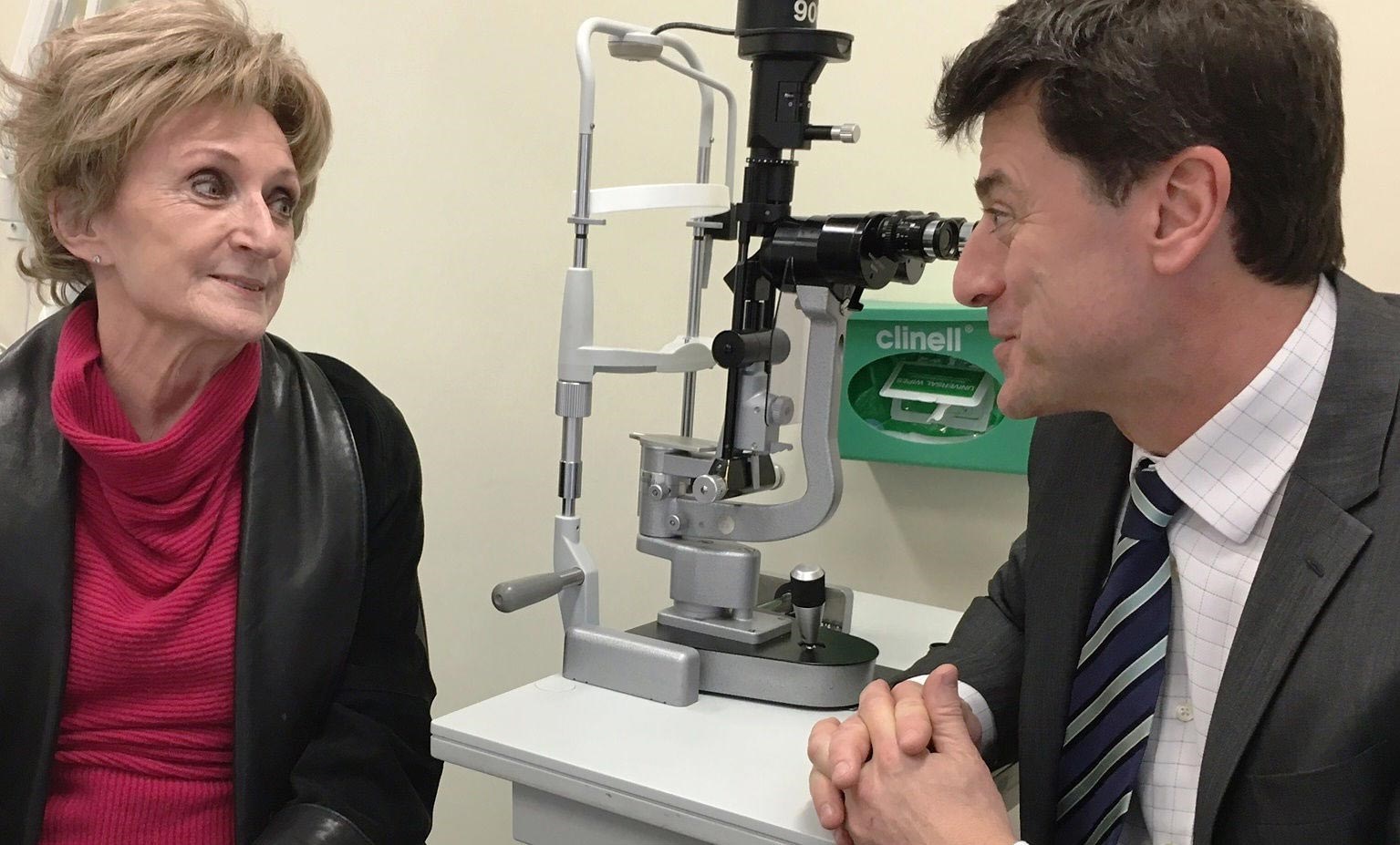 Mrs Gillian Le Du from Henley-on-Thames is a private patient to recently benefit from Mr Tanner's skill and receive the new Symfony lens at Spire Dunedin Hospital. Mrs Le Du commented "I have had lots of problems with my eyes since the age of 11 when I first started wearing glasses. Over the course of time, I tried multi-focal glasses but really couldn't get on with them. Since I've had a Symfony lens, my quality of life is dramatically different. I am absolutely delighted with the outcome. I can see well at distances and can watch TV and read – everything is so much clearer"
Mr Vaughan Tanner is a Senior Consultant Ophthalmic Surgeon at The Royal Berkshire Hospital, Reading. He leads the Berkshire-wide Vitreo-Retinal surgical service and has led on the introduction of many new retinal treatments including Lucentis and Eylea injections, Ozurdex steroid implants and Jetrea treatment. These innovations have significantly improved vision for many patients suffering from age related macular degeneration, diabetic retinopathy, retinal vein occlusion and other retinal problems.
Within the private sector he has developed a comprehensive service aiming to provide the highest level of personal care using the latest surgical techniques available in cataract and retinal surgery.
For more information or to arrange an appointment with Mr Tanner please call 0800 644 0900