Hospital staff fundraise for ITV Text Santa appeal
A big thank you must go to the staff within our hospital for raising over £60 towards the ITV Text Santa appeal. Staff came to work dressed in festive jumpers and donated money towards the three charities associated with the campaign. The appeal which is arranged by ITV helps families affected by crisis, grants wishes to children fighting life-threatening conditions, helps fund nurses so those with cancer get the care they need.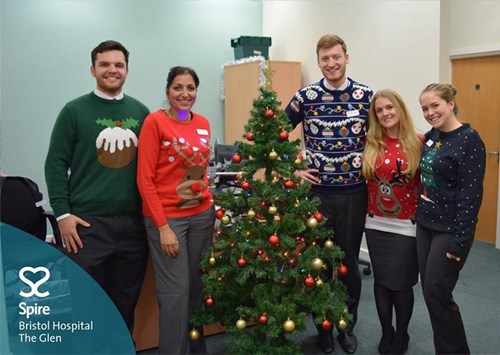 Donations that were made will be shared equally amongst Macmillan Cancer Support, Make-A-Wish® UK and Save the Children, going directly to support vital work both in the UK and abroad.
Thank you for all those who took part in the event and to those who donated to the Text Santa charities. The ITV Text Santa officially raised a grand total of well over £8 million.