Spire Bristol Hospital is addressing its parking problems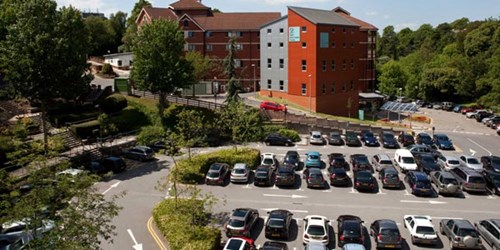 Bristol's Spire Hospital in Redland has about 75,000 patients every year. Many of our patients – by definition – have limited mobility, and need easy access to the hospital.
To provide this vital healthcare for the community the hospital employs 500 staff who work various shift patterns 24 hours a day - often travelling at night from other parts of Bristol and beyond. In addition, many of our consultants have to travel too – often under time pressure – between the Spire Hospital, Southmead Hospital, BRI and the Weston General Hospitals.
But the hospital faces a significant challenge. Our car park, built adjacent to the hospital about 30 years ago, is simply too small.
Our team has managed to squeeze 182 spaces into what is effectively an old quarry, but we now need to add a further 149 spaces (including an additional 16 disabled spaces). This is not about increasing car usage – but about having enough spaces to meet existing demand.
Why has parking become such a problem?
When Bristol City Council introduced resident parking zones in the neighbouring streets – and removed all parking from the nearby Downs - the existing pressure on parking spaces for staff and patients became untenable.
The hospital supports the City Council's policies to reduce car travel. We do all we can to encourage staff to car share or travel by bus, bike and foot – and many do. But many simply live too far from the hospital or from bus stops for this to be practical.
The new car park proposal
The proposal is for a three storey car park, but built down inside the quarry, so that the top of the car park is only at ground level. This would ensure the structure would not be easily seen, minimising any impact on neighbours and the wider 'street-scape'.
Here are some of the proposed features:
We are considering a 'brown' roof with planting to encourage biodiversity, as well as new sensitive landscaping.
The building would be timber clad.
The number of disabled spaces would increase from just 5 to 22.
We would introduce three electric car charging spaces, two car-share spaces
It would increase the number of secure cycle spaces to 68.
Download PDF drawings
How will this impact our neighbours?
On-street parking and congestion on local roads is understandably of concern to local residents. However, the additional parking would help stop patients and visitors driving around local streets looking for a parking space. It would also improve the flow of traffic into and out of the hospital, helping reduce congestion on local roads. And the proposed 'brown' roof, would also improve the visual outlook for the nearest neighbours.
How you can support us
Please support our proposals by visiting https://www.bristol.gov.uk/planning-and-building-regulations and selecting the 'make a comment' button. You can then follow the instructions to log your support and add any additional comments.
The application number is 17/00799/F.