One in five live with the uncomfortable reality of IBS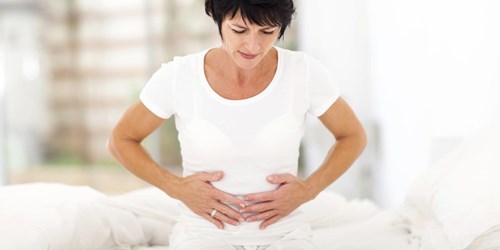 This longstanding condition can cause abdominal pain and cramping, wind, bloating and distension, constipation, diarrhoea and a sudden urge to go to the toilet. With up to 1 in 5 people experiencing this condition at some point in their life it's more common than you may think.
Although Irritable Bowel Syndrome (IBS) does not pose a serious threat to your physical health, with its unpredictable nature this illness can cause an individual's quality of life to be affected if not managed effectively. We spoke to Dr Melanie Lockett, a Gastroenterology Consultant at Spire Bristol Hospital, about the symptoms this illness can present with and how sufferers can manage their quality of life.
"The symptoms involved can vary from person to person. One individual might experience symptoms over a few days; others can experience symptoms lasting a few months to years" explains Dr Lockett.
According to NHS statistics, the illness usually develops in adults between 20 and 30 years of age and is typically a lifelong illness. It is also twice as likely to affect women as men.
Specialists believe that there is a strong link between the brain and the bowel. During times of stress or anxiety the bowel can be affected causing IBS symptoms to flare up.

Dr Lockett explains: "What we put into our mouths can have a significant effect on the symptoms we experience but also what we call the Brain-Gut Axis plays its part.
"Often when one is stressed or anxious emotional feelings can present themselves physically. Such is the phrase 'feeling gutted'. When someone is anxious they have more bowel movements and the urge to go to the toilet can increase. However, in contrast when someone is depressed they might experience symptoms of constipation."
There is no cure for IBS but the symptoms you may feel can be manged with lifestyle or dietary changes, and in some cases medical intervention. Understanding the cause of the symptoms will determine this.   
"It's important that if you have any symptoms of IBS then you should see your GP or a specialist (Gastroenterologist) so that a cause can be determined. Only then can improvements be made" concludes Dr Lockett.
Spire Bristol Hospital are hosting a patient information event where Dr Lockett and a Specialist Gastroenterology Dietitian, Alison Singer, will discuss the causes, symptoms, and management options available to you.
If you, or somebody you know, would like more information on IBS then book in to our free event.
The event will be held at Spire Bristol Hospital on Tuesday 25 April starting from 7pm. To book please call our patient treatment advisers on 0117 980 4080 or contact them via the online enquiry form.