Stepping out to help save lives
Women in the UK are being urged to 'March in March' in order to raise awareness of ovarian cancer.
Charity Target Ovarian Cancer (TOC) is calling on women to walk 11,000 steps a day throughout the month to highlight the fact that 11 women a day are still dying from the disease.
"You can raise funds by getting sponsored but the most important thing is raising awareness," said a TOC spokesperson.
"It is the fifth most common cancer among women in the UK with more than 7,000 women diagnosed each year and 4,300 deaths annually but early detection can lead to successful treatment for many women.
"All you need is a fitness app or tracker to monitor your steps and the determination to make sure you get in 11,000 every day. Keeping fit and helping others – it's a win-win situation."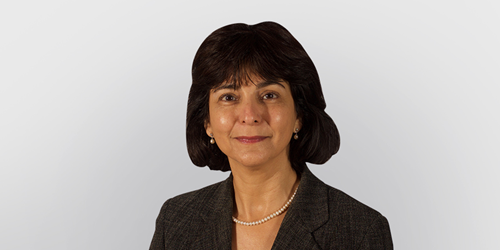 Consultant Gynaecologist Ms Shirin Irani
Spire Consultant Gynaecologist Ms Shirin Irani called on women to be constantly on the lookout for possible symptoms and warned them not to dismiss signs as 'tummy troubles' or period pains.
"Although early diagnosis is crucial to a successful treatment, ovarian cancer is particularly difficult to diagnose. There is not always a specific symptom and the symptoms can be subtle so it is difficult it can be wrongly diagnosed as Irritable Bowel Syndrome," explained Ms Irani.
According to Cancer Research UK women diagnosed in the early stages of ovarian cancer have a 90% chance of surviving for more than 5 years - but this reduces to even less than 40% when diagnosed in the later stages.
"Learning the symptoms and know what to look out for is essential which is why an Awareness Month can be so useful in bringing the disease into the spotlight. Women must feel confident that when they visit their GP and, if necessary, even mention the possibility of it being ovarian cancer," Ms Irani added.
Spire Healthcare offers cancer screening tests, find your nearest Spire hospital and book a consultation online.